I currently have a ① showing on my "Festival Playlist" tab, that is normally displayed when reaching a 50% or 80% achievement, but there's nothing to collect.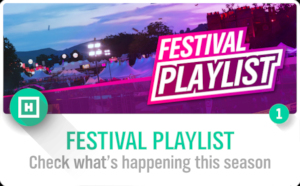 This has been there since the first week of update 12 (maybe even update 11 actually)
Any ideas how to get rid of it??