WINTER | SERIES 18
Starts January 30 at 6:30 a.m. Pacific
This is the third season of Series 18.
Next change: February 6 at 6:30 a.m. Pacific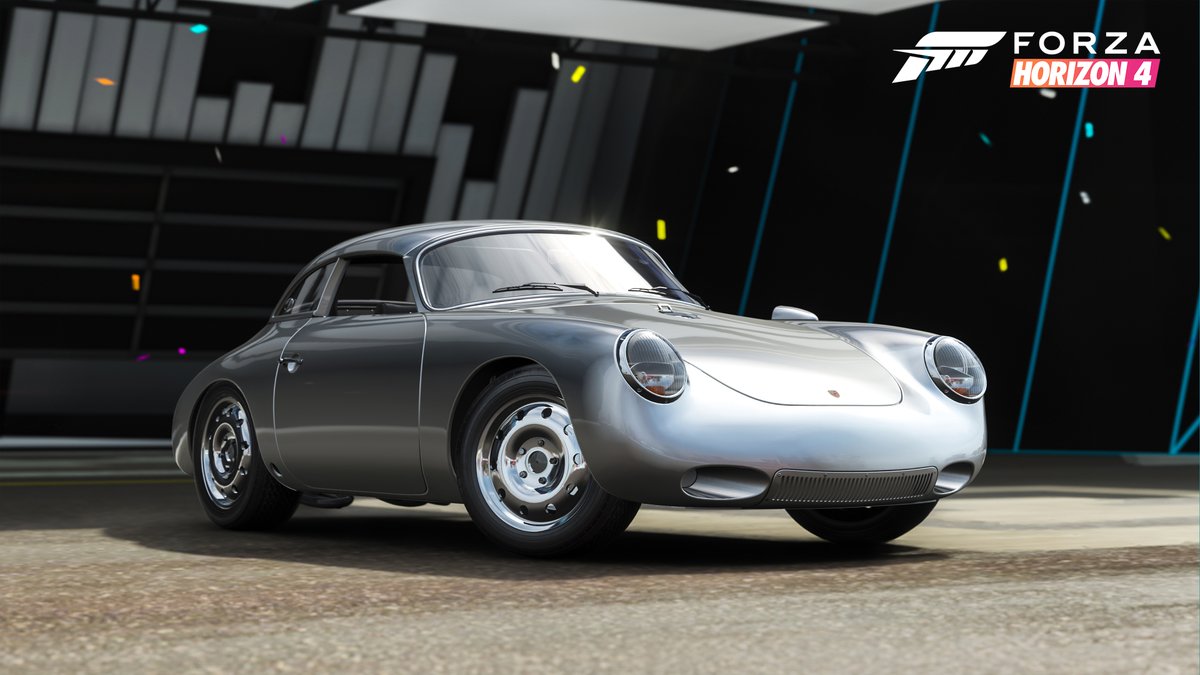 BARN FIND RUMOR:
#FORZATHON SHOP
600FP Car: 1984 Honda Civic CRX Mugen (previously available Exclusive model)
400FP Car: 1998 Porsche 911 GT1 Strassenversion
Emote: The Robot
Car Horn: Guitar Riff
Wheelspins cost 40 & 150 FP
FESTIVAL PLAYLIST REWARDS
#FORZATHON
Earn 100 FP from the weekly challenge plus 10 per Daily, plus Bonus for all, double for owning the Lake Lodge.
Weekly Challenge:
[Must be done in sequence to count.
Own and drive 1987 Porsche 959
Win 3 Dirt Trail events in your Porsche 959
Win 2 Street Scene events in your Porsche 959
Earn 10 Ultimate Near Miss Skills in your Porsche 959
Daily Challenges:
Each challenge is open for 72 hours from 7:30am Pacific of the start day. See Skills list.
Earn 3 Wreckage Skills
Closely overtake while racing to earn 2 Great Pass Skills
Earn 3 Landscaping Skills
Earn 2 Speed Skills
Earn 1 Great Near Miss Skill
Earn 1 Ultimate Drift or E-Drift Skill
Combine Air and Wreckage Skills to earn 3 Crash Landing Skills
SEASONAL EVENTS
Championship Rewards include the named item for placing 1st against Highly Skilled Drivatars, plus additional CR rewards.
The Trial Co-Op Championship: "Back in Time" | Dirt Racing | (A800) Porsche, 50s-80s
Reward: 1960 Porsche 718 RS 60
Seasonal Playground Games | Mortimer Gardens | (B700) Modern Rally
Reward: 1970 Porsche 914/6 (previously available Exclusive model)
PR Stunt: Reservoir Ridge Danger Sign | 656.2 feet
PR Stunt: M68 Speed Trap | 270.0 mph
PR Stunt: Johnston Terrace Speed Zone | 145.0 mph
Championship: "Dirt Cheap" | Dirt Racing | (C600) Reasonably Priced Cars
Reward: 1955 Mercedes-Benz 300 SLR
Championship: "Potent Porsches" | Street Scene | (S2 998) Porsche models
Reward: 2019 Porsche 911 GT3 RS (previously available Exclusive model)
Championship: "The Truck Stops Here" | Dirt Racing | (B700) Trucks
Monthly Events
Monthly Rivals: Toyota Supra RZ at Horizon Festival Circuit
Online Adventure
Completing the monthly events applies their completion percentage to all four seasons in the Festival Playlist.
Winter also means the lake drag strip is now available.