Visit OZFM to join the community and race in our premier event

Team Avortex Livery just about ready.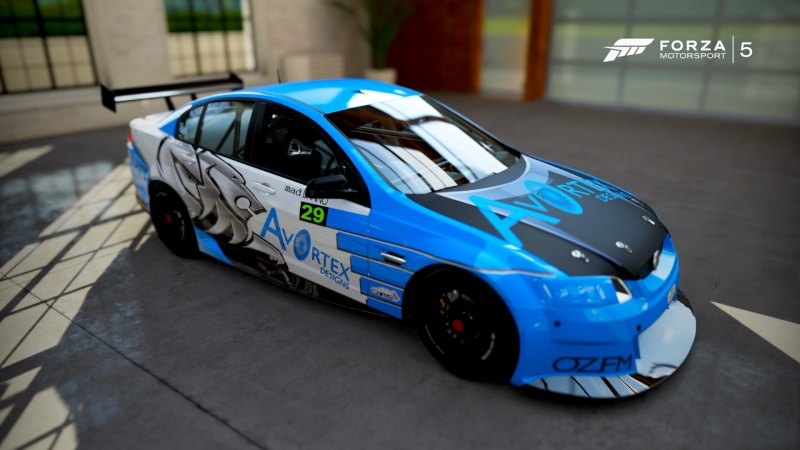 visit OZFM to join in the fun.
Looks good I should sign up…Oh wait I already have. Come on fellow aussies and kiwis head on over and join us for some epic racing! Need tuning help no problems! Paints and Liveries? Yep there is guys for that too! Just wanna race? There is always someone running be it a series or publics. So come on you know you wanna!
Yeah wicked stuff . See you there
Sign ups now open for Series 9 of the V8 Supercars
Great bunch of racers if you're in OZ/NZ - tough but clean
Great bunch of racers if you're in OZ/NZ - tough but clean
Road america has been added to the GP2 series
Test session for V8 supercars, GP2, AUSCAR
730pm AEDT
yes please v8s and gt sound good sign me up
Hi your site is really annoying!. I have registered 3 times now and I have typed in the exact same information that I used to register and it does not let me sign in. Its really F***ing irritating…
I have checked your first account AJaay and it looks like you did not confirm your account.
I have now activated it.
Please try to sign in again.
Did you check your email for conformation link.
We have had 24 new members join recently and have had no issues with log ins… so I am assuming this is a user error.
I have no clue what's going on with it i will get one of the site admins to contact you and get this sorted ASAP sorry for the inconvenience
when I registered it didn't say that I need to check my email to confirm the account it just said thank you for joining the site and so on… it said nothing about confirming the account. but thank you anyway
sorry but yes it did. It does for all new accounts. The quote from my post above is what is displayed. You must have clicked out of the screen without reading it.
Please log in to the site and check out what series are on.
is there anymore series that I could join like the v8 series or the gt?