Tiff Drives the Audi R8
Two TV host/drivers. Identical cars. Silverstone. The only difference? One is driving the course in real life, the other is tackling it in Forza Motorsport 5. Who wins? That's precisely the question a recent episode of EvoTV sought to answer, with hosts Tiff Needell and Henry Catchpole facing off on Silverstone National Circuit in the Audi R8. Who wins and how does the real car compare to its Forza 5 counterpart? Watch the video to find out: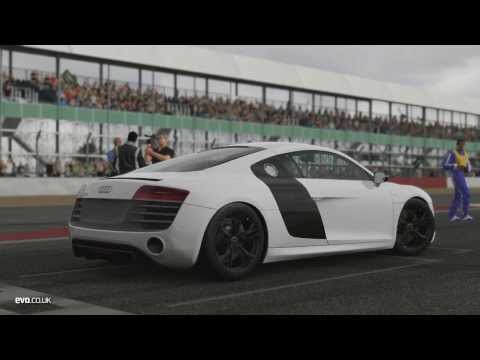 I noticed that the guy driving the Forza version of the Audi wasn't really that good and I bet that I can beat ole Tiff.
There has to be some information about the tuning set up that he was using before we can try to win. Does anybody know if that car was stock or if that tuning setup is available?
Actually this would make a good monthly competition.