SUMMER | SERIES 25
Starts July 30 at 7:30am Pacific
Ends August 6 at 7:30am Pacific
This is the first season of Series 25.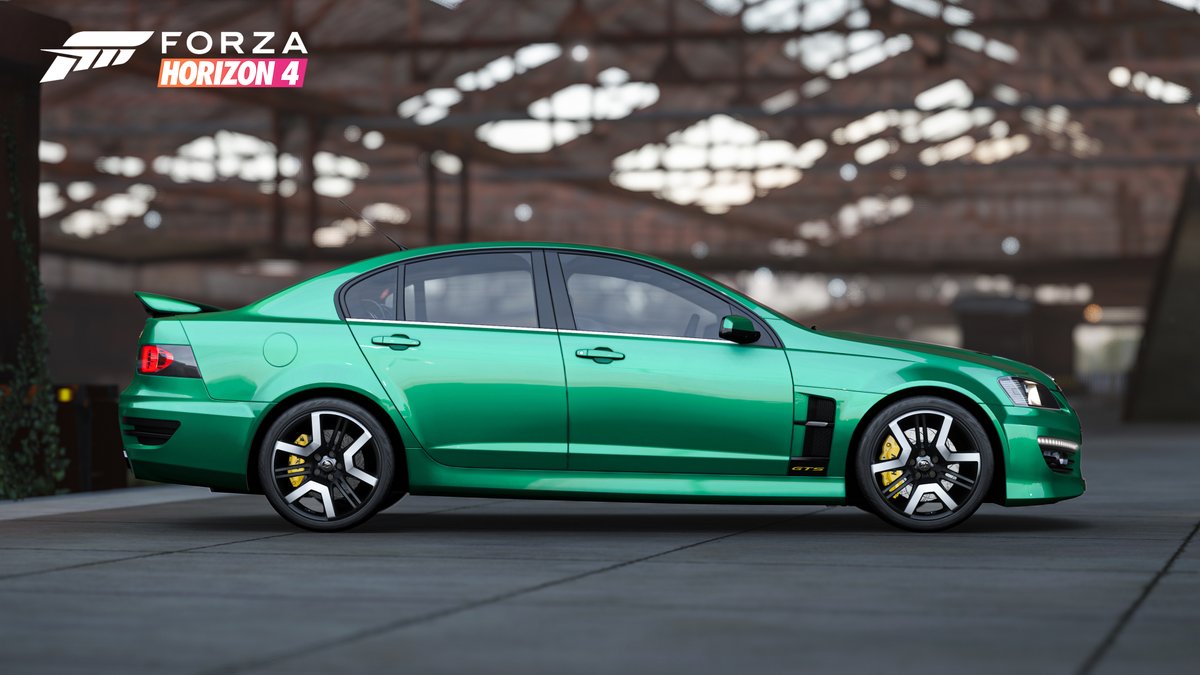 The HSV GTS is the newly added exclusive model available from this season's Festival Playlist event "Down Under."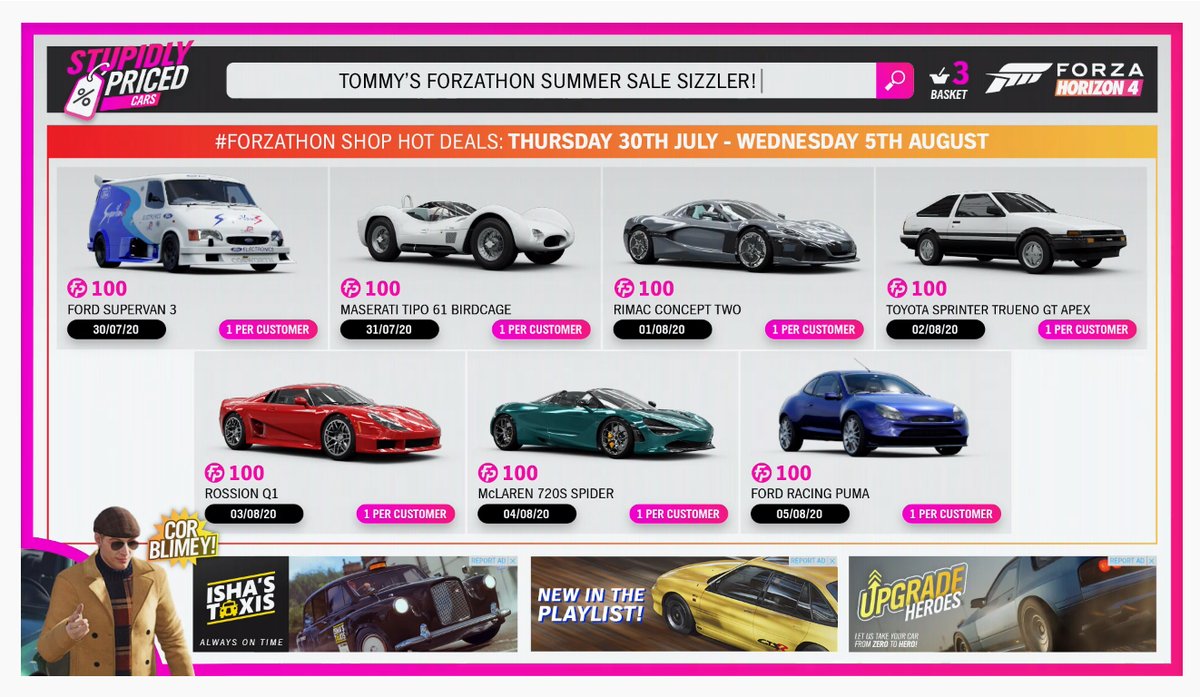 BARN FIND RUMOR:
#FORZATHON SHOP - Tommy Bargains Discounts Daily this season
600 FP Car: 1994 Ford Supervan 3 (previously available Exclusive model)
100 FP Car: 2005 TVR Sagaris FE (previously available Exclusive model)
Clothing: Emerald Crown
Clothing: Sapphire Crown
Wheelspins cost this series: 40 FP & 150 FP
FESTIVAL PLAYLIST REWARDS
PHOTO CHALLENGE
#HORSESFORCOURSES
Reward: Super Wheelspin
Take a photo of any Ferrari with the Uffington White Horse, Share your photo on Twitter for a chance to be featured in a future Forza livestream.
#FORZATHON
Earn 100 FP from the weekly challenge plus 10 per Daily, plus Bonus for all, double for owning the Lake Lodge
Weekly Challenge:
[Must be done in sequence to count.
Own and drive the 2015 Mercedes-Benz Tankpool Racing Truck
---
Daily Challenges:*
Each challenge is open for 72 hours from 7:30am Pacific of the start day.
---
SEASONAL EVENTS
The unique reward listed for seasonal championship events requires you to place 1st against at or above the Highly Skilled Drivatar difficulty setting; the Trial requires Unbeatable difficulty. As of Series 24 Playground Games rewards the car for all participants, win or lose.
The Trial Co-Op Championship: "Get Hyper" | (S2 class) Hypercars
Reward: 2013 Lamborghini Veneno
Showcase Remix | "Quaint Village Rush" | Centenario vs. Jet
Seasonal Playground Games | (A class) GT
Reward: 2017 Bentley Continental FE (previously available Exclusive model)
As of Series 24 you don't have to win the event to earn the reward.
PR Stunt: Hilltop Vista Danger Sign | 620.1 feet
PR Stunt: Cat Bells Speed Trap | 164.0 mph
PR Stunt: Glen Rannoch Speed Zone | 97.0 mph
Championship: "Cult Following" | (D class) Cult cars
Reward: 1967 Volkswagen Type 3 1600 L Notchback previously available (Exclusive model)
Championship: "Down Under" | Dirt Racing | (A class) Australian cars
Championship: "Bring Me a Dream" | (D class) Vans and Utility
Reward: 2011 F-150 SVT Ford Raptor (previously available Exclusive model)
Monthly Events
Monthly Rivals: Hot Wheels Bone Shaker at Greendale Club Circuit
Online Adventure
Completing the monthly events applies their completion percentage to all four seasons in the Festival Playlist.