SERIES 33 INFO
SEASONS
Summer: March 11 - 18
Autumn: March 18 - 25
Winter: March 25 - April 1
Spring: April 1 - 8 Clock change (UTC-7) starts March 14th.
LIVESTREAMS & VIDEOS
Forza Monthly streamed on March 8th:
09:30 - Seasonal Festival Playlist events and rewards
13:30 - RAESR Tachyon trailer and open world gameplay
20:00 - Celebrating Steam, all players to receive the 2019 Porsche 911 GT3 RS for logging in March 9-14
21:00 - Community photo montage: Ford Shelby GT500
22:38 - Interview with T10 devs Katrin and Gabriela (Gaming for Everyone)
44:00 - list of upcoming highlights for Women's History Month
44:30 - Community photo montage and Alie Tacq talking FM7 community esports
58:00 - Community Spotlight interview with StarFoxyTV
NEW CARS
This update includes two exclusive cars available to collect from the seasonal Festival Playlist:
2007 Peugeot 207 Super 2000 (previously in FM4)
2019 RAESR Tachyon Speed (new to Forza)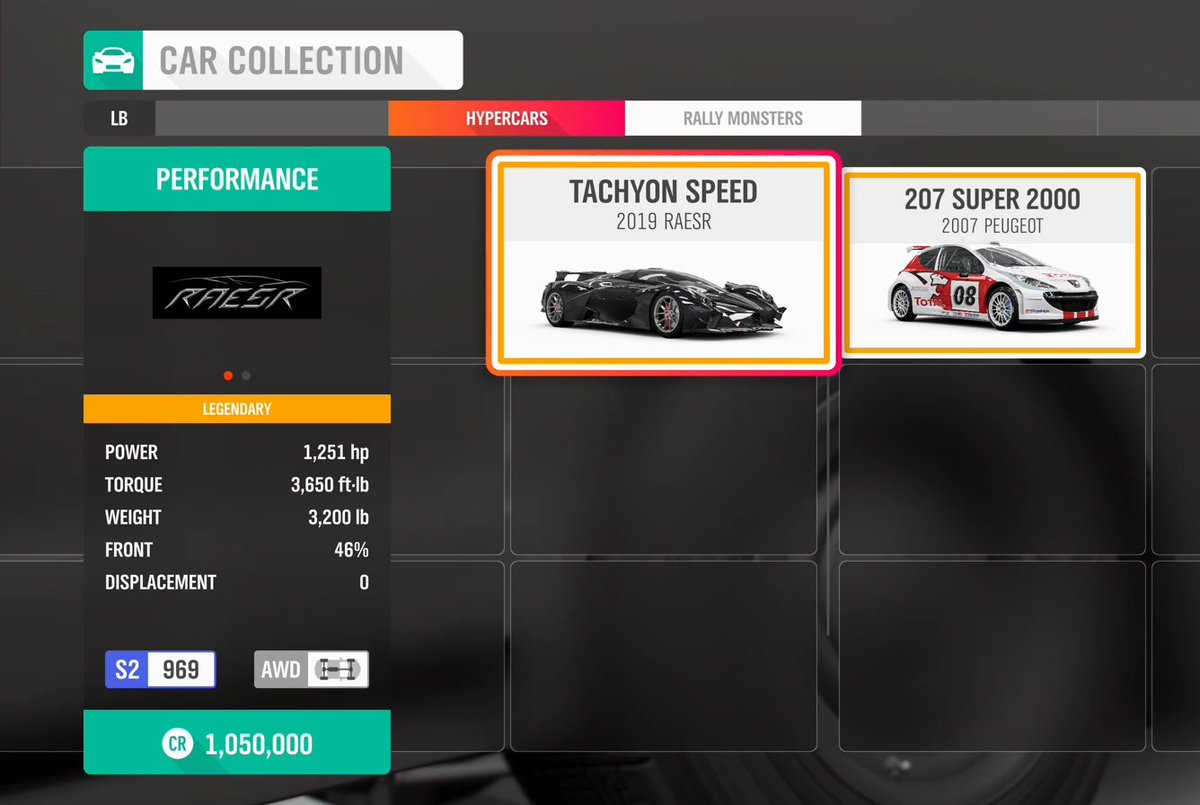 FEATURES / NEWS
FH4 will be available to purchase on Steam starting March 9th.
Gift car: Log in to FH4 on any platform (Steam, Win10, console) between March 9th and 14th to receive a gift 2019 Porsche 911 GT3 RS in your in-game Message Center the next time you log in.
CONTENT UPDATE & RELEASE NOTES
The content update was released at 10am Pacific March 9th.
Size:
1.5GB - PC
…
https://support.forzamotorsport.net/hc/en-us/articles/360062030914-FH4-Release-Notes-Series-33-March-9th-2021-
Version Number:
Xbox One: 1.465.297.0
Xbox Series: 2.465.297.0
PC: 1.465.297.2
Steam: 1.465.282.0
See the STEAM FAQ and Known Issues list at Forza Support.