Welcome to my paint gallery, I'm a race painter but I do like to incorporate some more realistic objects into my cars and try and keep textures and logos interesting as well. I did a heck of a lot in FM5, but never caught the bug in Horizon 2. That being said, I definitely have the bug in FM6, as I've kicked off strong I feel with 17 paints released in 5 days! I did originally drip feed these across Facebook and to the main Forza discussion but I need a proper gallery!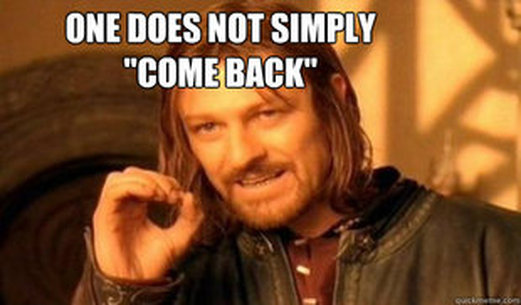 Don't Call it a Comeback…
Without further ado, here goes! I'm numbering my paints in the order I'm releasing them and I refuse to enter a race series without a painted car!
Japspeed '15 WRX
I wanted to try out the new flip paint and this was the first thing that came to mind as Japspeed use it in their liveries, but I wanted something a little more race based.
Takata '97 Civic
A comeback for this paint, I had it on a Ultima and the 300zx in FM5, thought it'd look pretty cool on my Civ too! Really like this car, tried about 4 different paints before I settled on this one though!
Gulf '17 Ford GT
Aww man, this car. I love it, the new look is just so far removed from the ford of old, but the retro touches are so well placed and styled. I love it and I just had to paint it. On the painting front it's a joy, the problems of old where it was difficult to line up overlapping sections are now so smooth on this car at least, I'm very impressed! I know the Gulf thing will probably be a bit overdone but it doesn't stop it from being absolutely gorgeous, and I did my own modern spin on it.

"Ciao Ferrari"
Xanavi 350Z
This is the regular 350Z not the 10 year special. I have always had a soft spot for the 350Z in nice dark colours, so I thought I'd go traditional logo in non-traditional colours!
Nexen SC300
Again, this started as a playabout with the new textures and paints, ended up with a fun drift style car, I'm not much of a drifter but I've had loads of fun with this! I have another idea for this car, I did a widebody for it on FM4, so I'm thinking of bringing it back. Loads more to do in the meantime though!
Touge Tuning '08 WRX
This was more of an accident than anything, it's kind of a semi-replica as Touge Tuning have a '10 WRX done in a similar fashion, I was going to go all out with this one but the niggles with offsets make this a difficult car to paint so I left it when I felt it was close enough!
Evasive Evo 9
The kits for this car are awesome, I really enjoyed painting it and so far it's my most popular download. Notice the Mitsubishi logo made of Mitsubishi logos on the roof, a touch I was pretty proud of at 2AM Saturday morning!
Xanavi R34 GTR
My namesake car, I love the R34 but rarely do anything to it but paint it blue with Volk Rims and leave it be, but had to do something with it this time! Carried over the idea of the Xanavi 350Z but in the original Bayside Blue, my personal favourite!
Dewalt '15 Camaro
This car, ooof, what a thing. It's mean looking, and the noise is just perfect. I was inspired by Dewalt Nascar liveries, but went along the route of a more Pirelli World Challenge style layout mixed in, altogether I think it looks great and It's one of my favourite cars so far.
Red Bull HSV
Kind of a V8 Supercar, kind of a drift car, not quite sure, but it suits all the same and I'm pleased with it!
Maserati GranTurismo
This started out as a SONOS themed car but I couldn't get it to fit, in the end I dug up my previous Mazzer paint from FM5, did a similar basic layout and added some bells and whistles. It's clean and sleek, there's not much more you could want from a Maserati

Bilstein M6
I love this car, it's a bit of a handful but still a lot of fun to drive and I'm pleased to report that the livery looks great on track

Staedler #55 Z4
I did a Staedler design for the DTM M4 so I am pleased to transfer a similar idea onto the Z4. I'm so pleased with how this turned out and it's my favourite design so far

Davidoff Agera
This one is a bit of a throwback, I was asked to transfer it over but due to a little glitch with 'a' it wouldn't come over. I will admit it was never one of my favourites but all the same it suits the car.
Help for Heroes Spitfire RR Wraith
A bit of a move away, this was sort of a request from a source I won't share (not trying to be oblique, just maintaining some privacy) and I'm pleased with the result, it was a tough bit of logo work.
Petronas Mercedes F1 GT
I did a few Merc designs in FM5 and Horizon 2 and they were always popular. This car seems to be a favourite with Forza 6 drivers and after a few laps I can see why, it's a blast. I am really pleased with the paint as well, it looks great on track and it just came together much better than I had expected!
Gulf V12 Vantage S
Really pleased with this one, it's more my usual repetoire, and although a bit fiddly to complete I thing it was well worth the work!
WELL… there we go, a proper paint bomb! As always, requests, critiques, comments and (if you like them enough to download them) pics of them are all welcomed! Thanks for taking a look!