That last one is magnificent! I have actually been lucky enough to see an Enzo, and let me tell you: IT WAS AMAZING!
I have had the pleasure of riding in an Enzo… it was freaking amazing… the sound… and the pure construction of the car to its racing heritage.
Can someone tell me how do we post picures on the Forums? in F4 we had access to our pictures… I cant find where the pictures we have taken are on the forums here?
At the top of the screen under Community > Gallery.
At first I was envious cause one guy has seen an Enzo, but to go in one?! Oh man, I'm turning green right now! Haha.
I like the calm look in shot number 6.
Thank you, Pebb.
Myself along with just about everybody is lusting after this beauty. An absolute rocket on wheels down the old Mulsanne.
Stunning! would have been even better with a bit of aperture to blur the background a little, maybe aperture between 5-15
Love the second and third shot! Great work!
My favourite has to be the third shot, because it looks like a pleasurable drive.
Thanks for the replies, guys. Constructive criticism on the P1 rear is taken on baord, too. I usually have aperture set to around there, so I missed out there.
It was a tough 24-hours, but I got a chance to experience the 'Ring. The Mini is so easily overwhelmed by the track, though. Its little skinny tyres!
The one second to last is awesome

I said it before, but I gotta single out that 2nd shot again. Nice job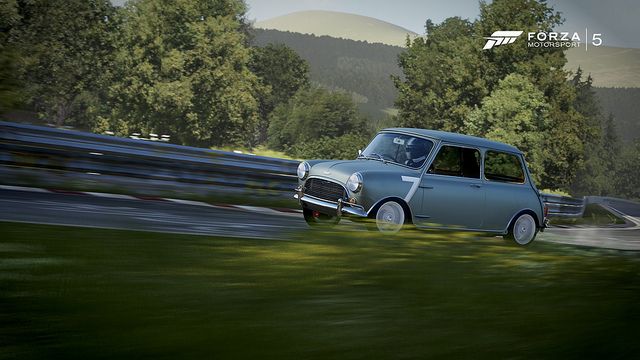 Awesome shot!
Thanks for the replies, guys. It's nice that you appreciated different shots to each other.
Nice shots as a whole! I see you're using aperture. I tend to use more, usually in the 50-80 range but that's just my style. Keep messing with the settings to find what you like. Great start!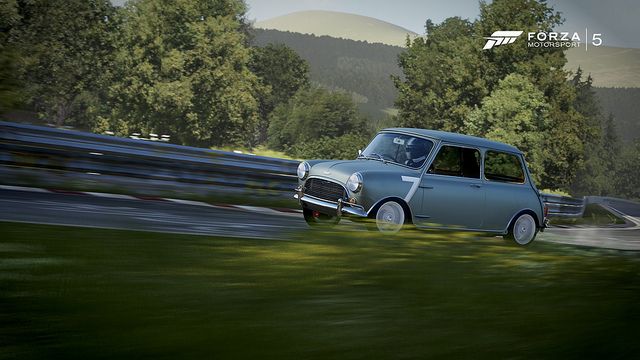 Look at that little guy go. =D
My personal favourite has to be number 2.