So I think this here is a legit "doable" feature request, and I believe it has been discussed somewhere before:
Could we possibly get a chase camera that is not fixed to the forward axis of the car? So that we get to see the side of the car while it turns?
I can somewhat understand issues like the 90º degree interior wheel steering, which may somehow require a recoding of some deep code of the game (it's the only excuse I can think of) or that they have to change stuff manually for 400+ cars… But surely this can't be that hard to add?
And yes, I'm aware there is a setting to make the chase cam "smoother", but it gets nowhere near the level of other games.
This would be an example of what I mean: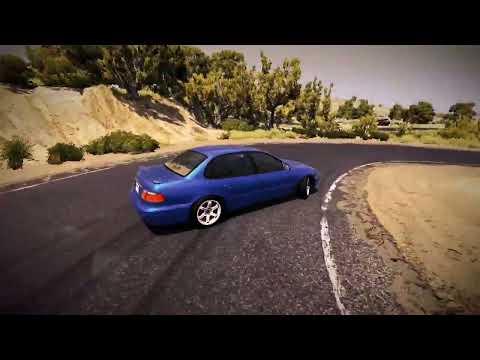 If you can't open, here is a pic mid-drift:
Do you think there is some chance of this being added in the game? Personally I think, with the graphics this game has, it's a shame not to have this option.