Is anyone else out there using a 1070 having problems with this game just running horribly? When pressing the auto detect in the options menu its sets my graphics options to ultra but then in game it can barely run 40FPS. Even after lowering most of the settings and running the benchmark it still cannot even get close to holding 60FPS. I find this odd as on every other game I play this is an complete non issue.
Benchmark results: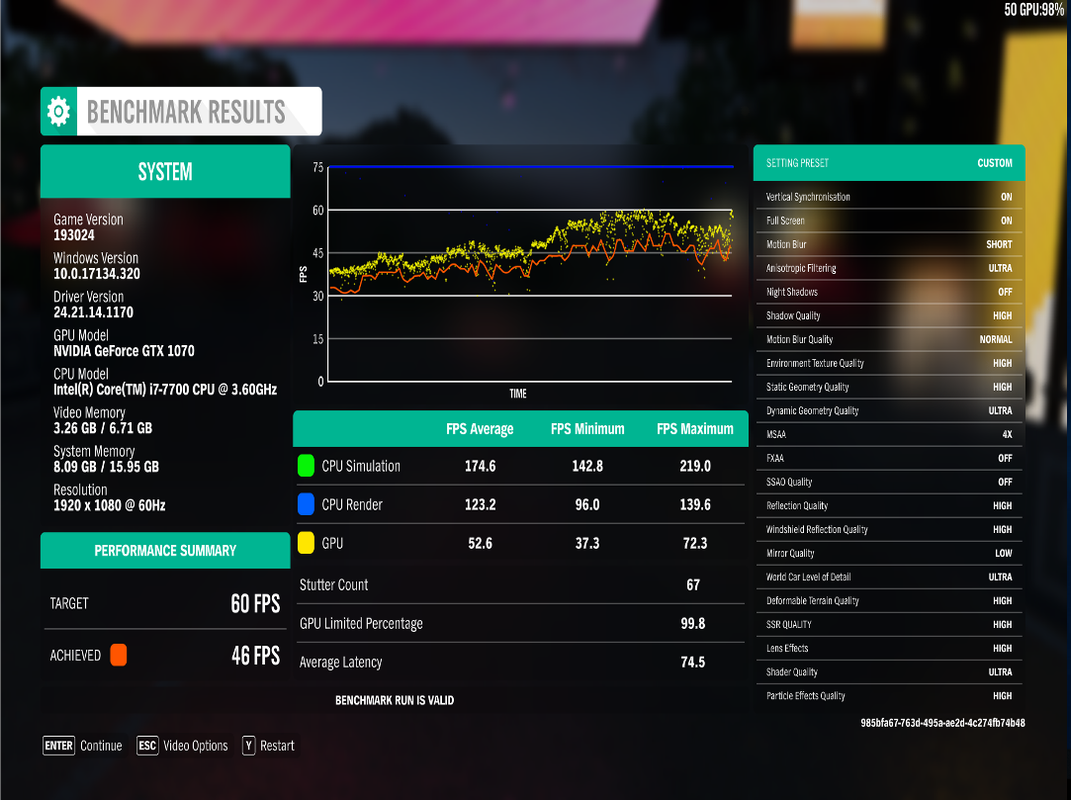 Whats even stranger is a friend of mine is using a:
I5 processor
GTX 1060
12GB RAM
and yet he can easily run this game on ultra setting a keep a steady 60FPS.
Anybody else having this issue?