At this point you have likely found this thread by clicking on the link in my signature. While this is in the FM5 section all of these designs should be imported to FM6. I will be creating a thread in the FM6 section when I start actively creating new things there, which should be soon. Many of the original liveries have also now been applied to other cars in FM6 and if you like something but want it on another car in FM6, send me a message and I will make it happen.
Welcome to my Paint Gallery. The latest design will always be featured at the top of this post and all previously created designs are organized below. All designs shared and can be found by searching for gamertag four cam tbird. WIPs are in the posts below.
1987 Buick Regal GNX - I originally did this design on a Nova but the Nova has some areas on it that stretch shapes. So to submit the design for the Livery Contest I applied it to the Buick as it didn't have any glitch areas that interfered with the design. I had posted that the design was shared but never posted images of it here since it was just a copy and paste basically of a car I had already done. The Turn 10 Select status makes it deserving of some actual pics though. The contingency stickers are different than the Nova and I made the number 4 instead of 40 because the 40 was sort of cartoony as was discussed in the thread.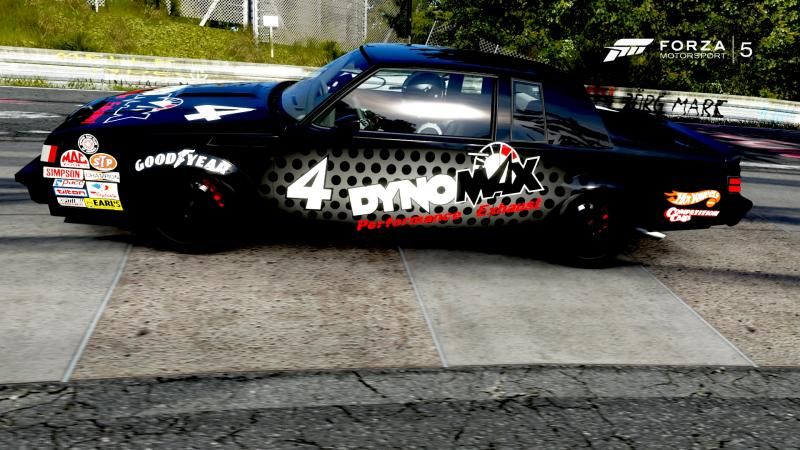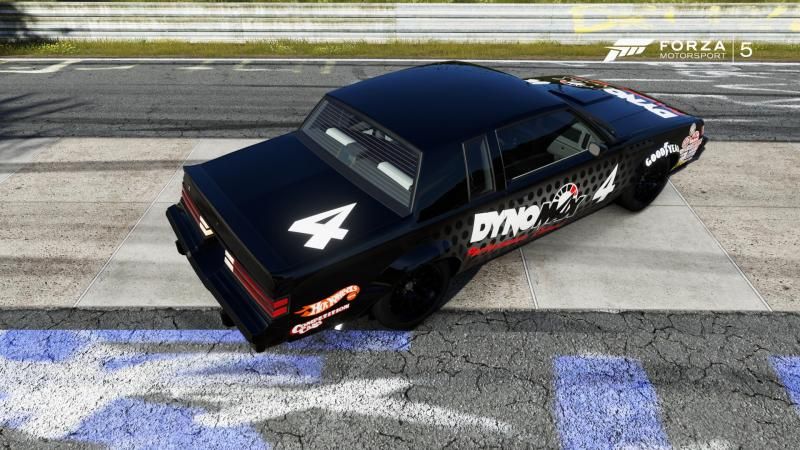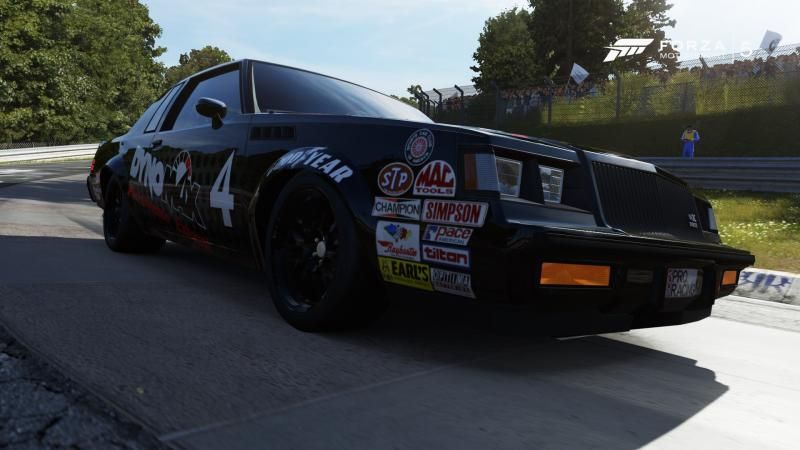 Trans Am Replicas
1995 Ford SVT Cobra R (also available on 2015 Mustang now) driven by Dorsey Schroeder during the 1996 SCCA Trans Am season Use with Cervinis or Saleen Side skirts, two versions for stock and Forza front bumper and one for Cervinis front bumper.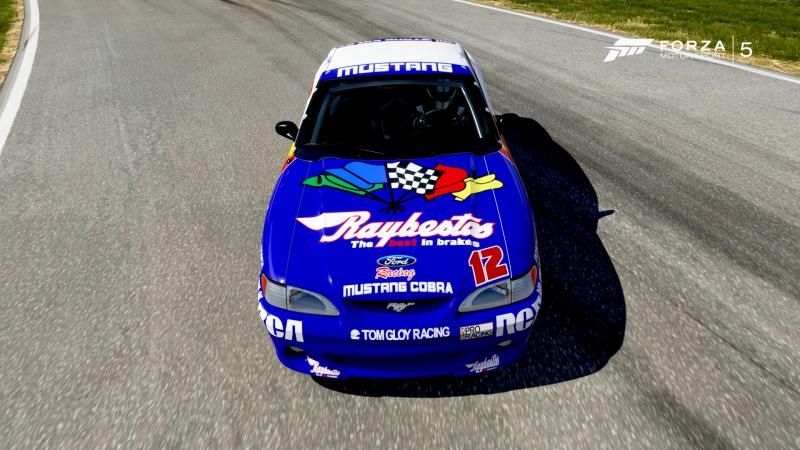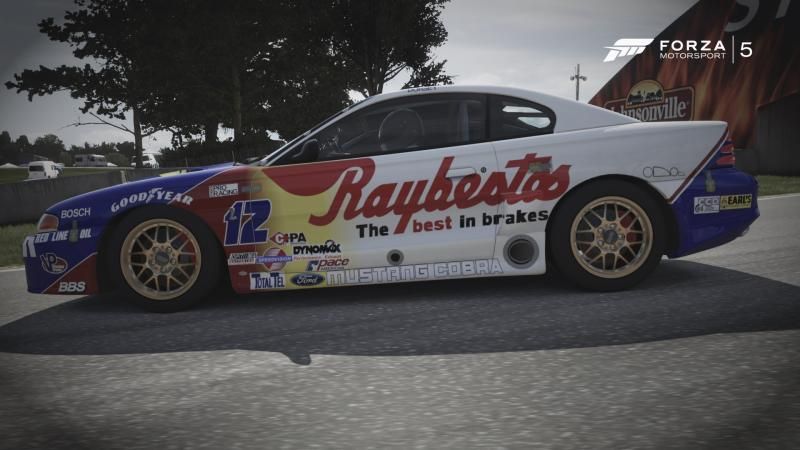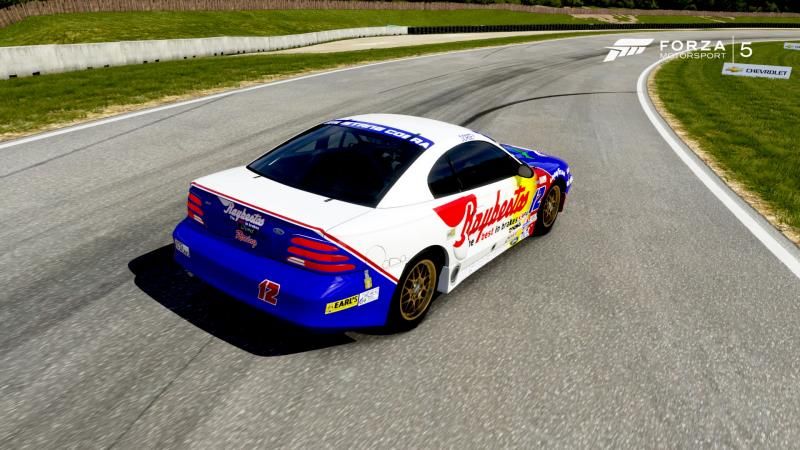 1971 Plymouth Cuda driven by Dan Gurney (version pictured) and Swede Savage (available on sharefront with number 42 but not pictured) TURN 10 SELECT in FM6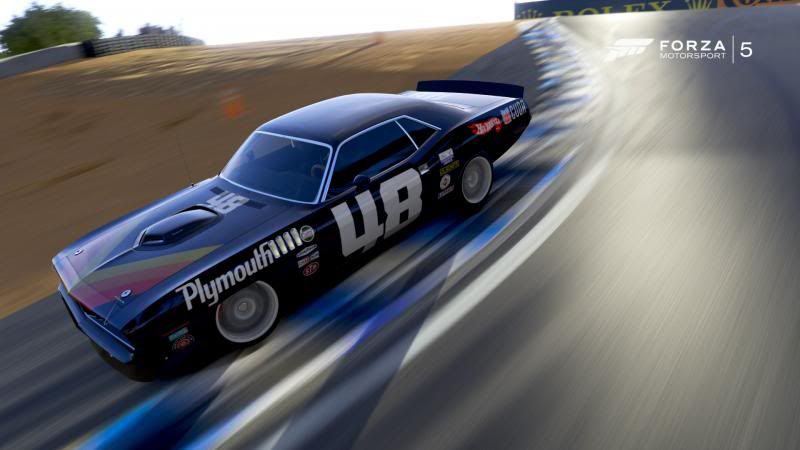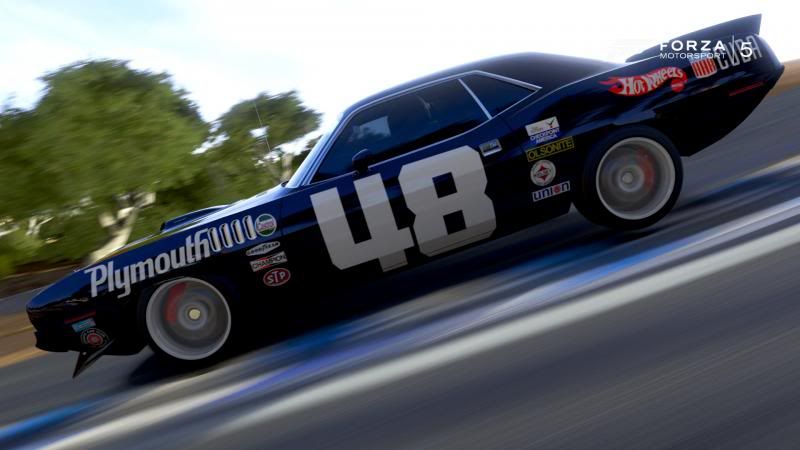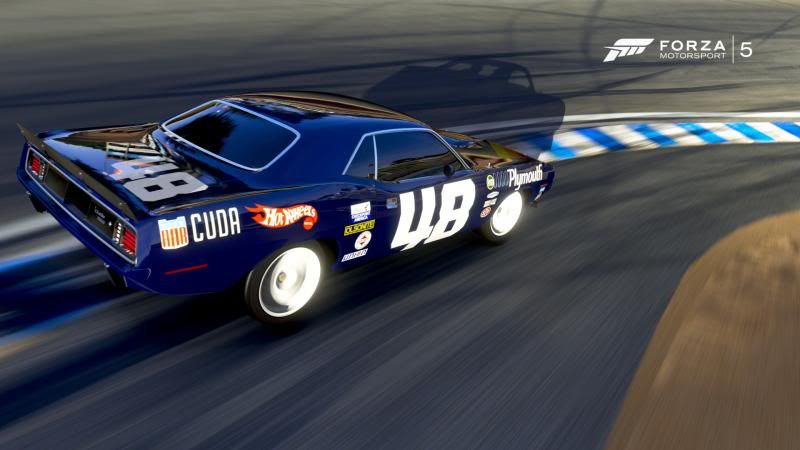 1990 Camaro IROC Z driven by Mitchell Bender in 1993, he ran about half the schedule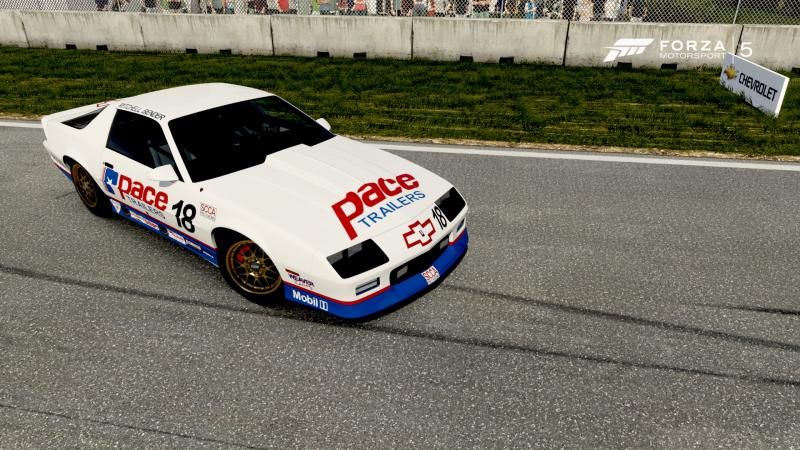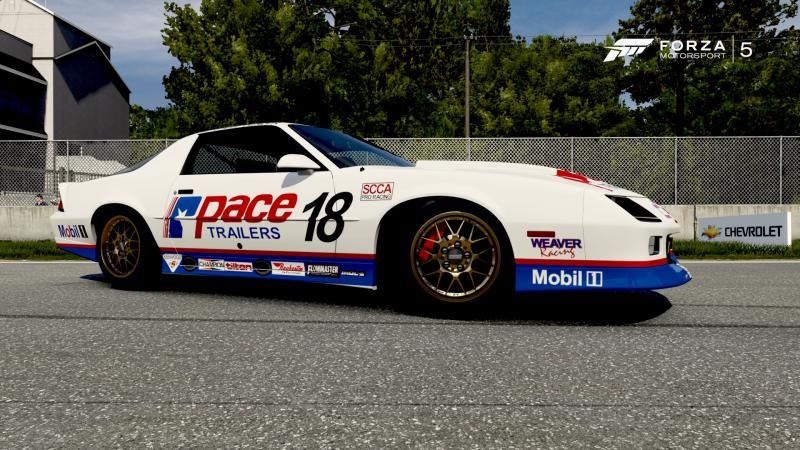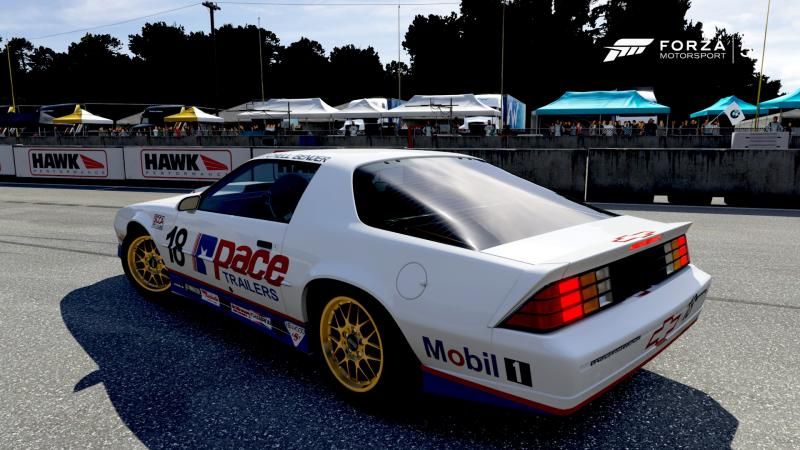 Classic Endurance Racer Replicas
Ford GT40 Mario Andretti crashed this car after 188 laps in the 1967 24 Hours of Lemans when a brake pad was installed backwards, shown here in the process of locking up a wheel and going off track moments before their race ended.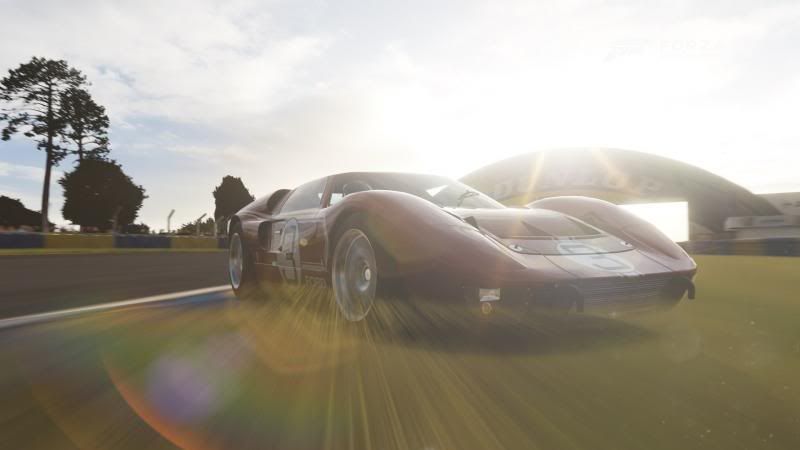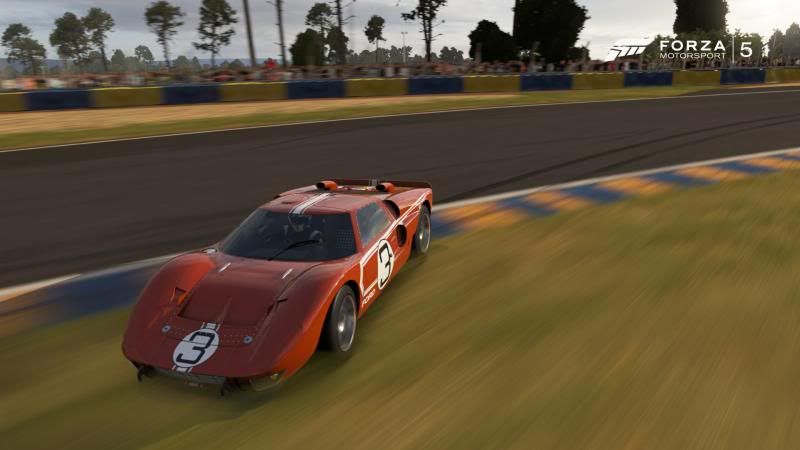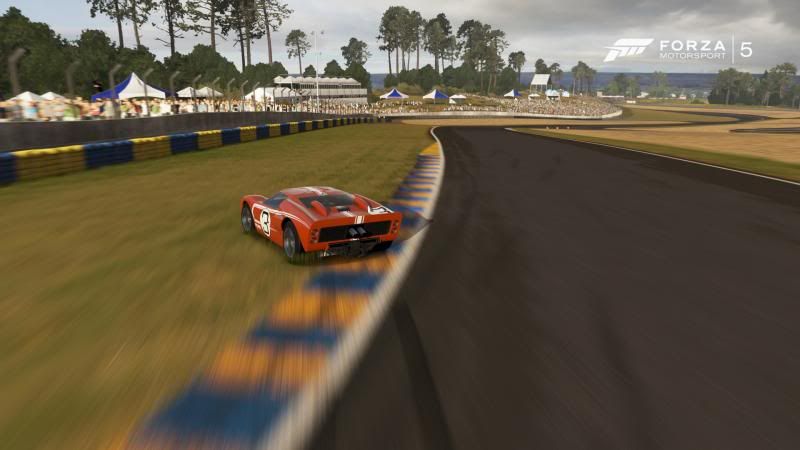 Ford GT40 Dan Gurney and AJ Foyt's 1967 24 Hours of Lemans race winner shown sliding into the Ford Chicanes, this can be found on all newer Ford GTs in FM6 as well.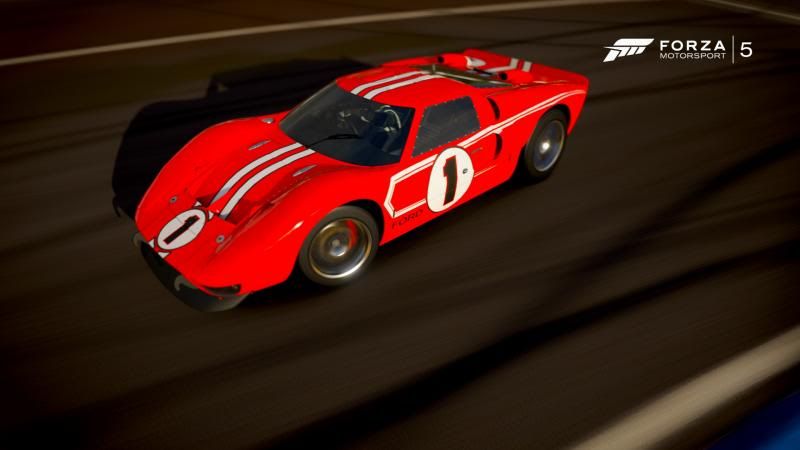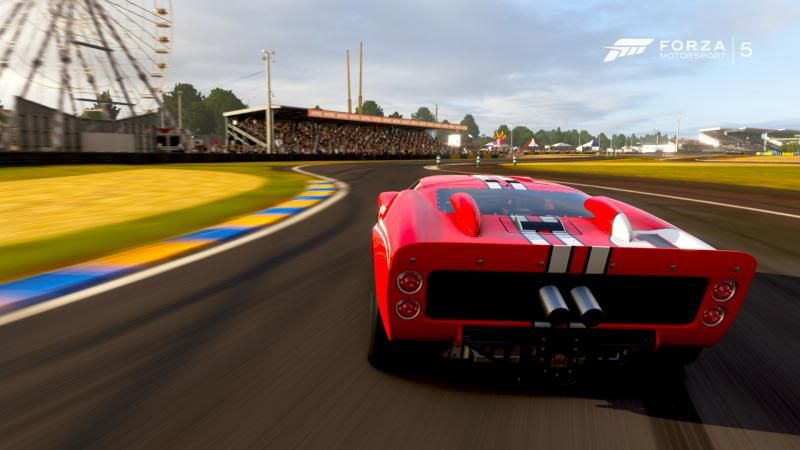 Ford GT40 Bruce McLaren and Mark Donohue's 1967 24 Hours of Lemans 4th place finisher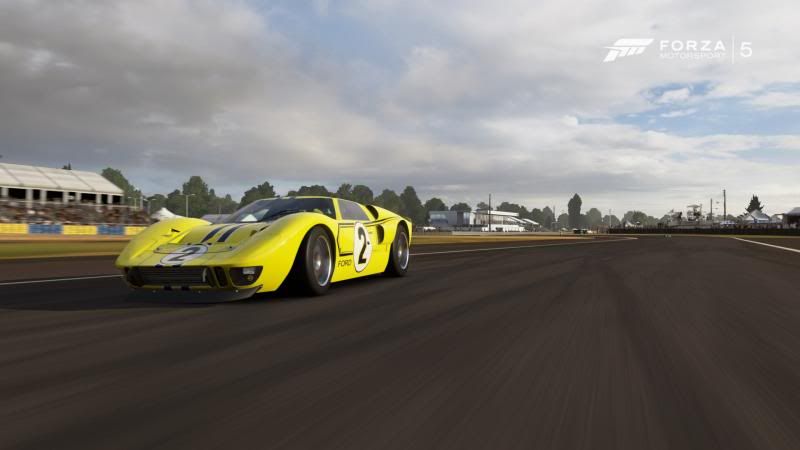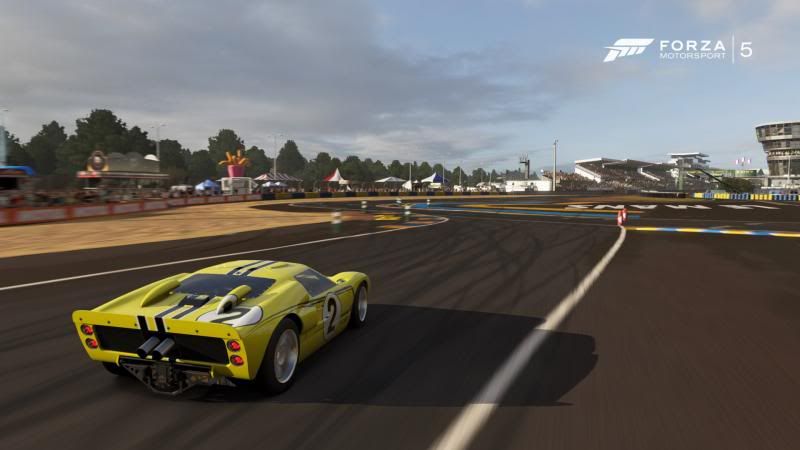 Ford GT40 Ronnie Bucknam and Paul Hawkins, 1967 24 Hours of Lemans credited with 18th place after a mechanical failure with just a few hours remaining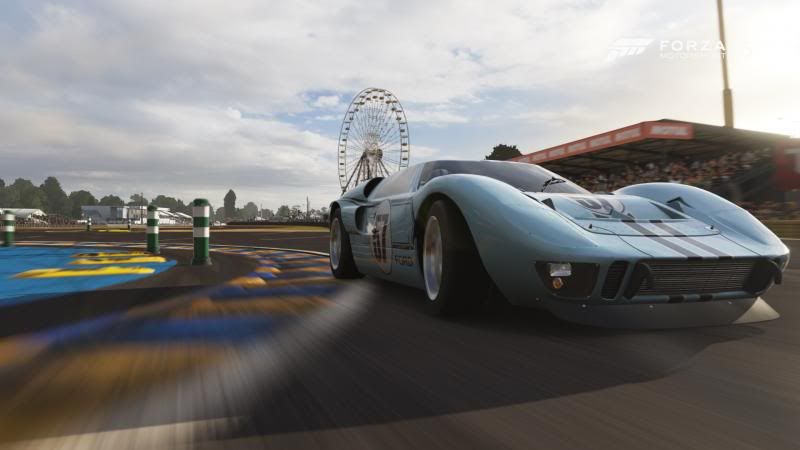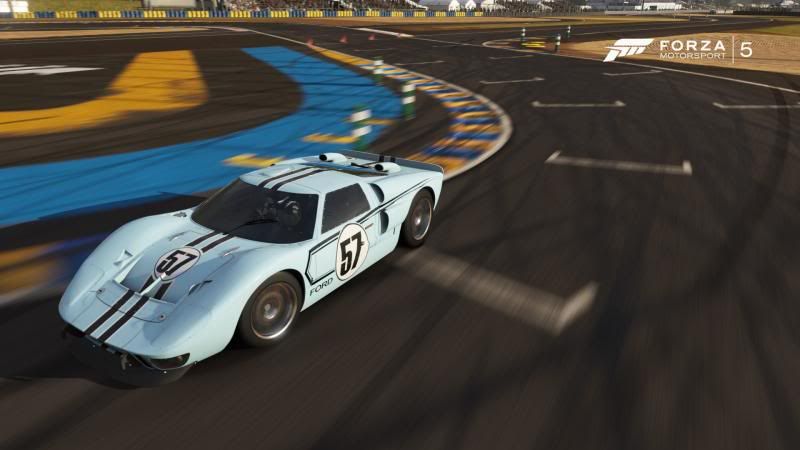 Ford GT40 Mario Andretti, driving with Bruce McLaren, fared better at Sebring than LeMans, winning the 1967 12 hour race.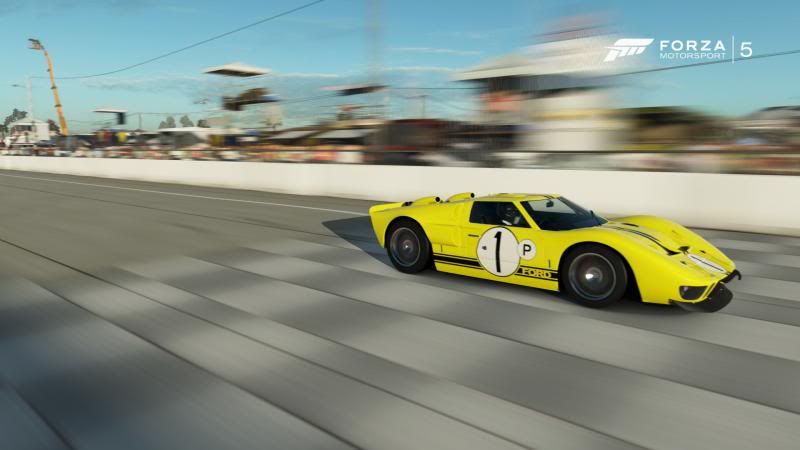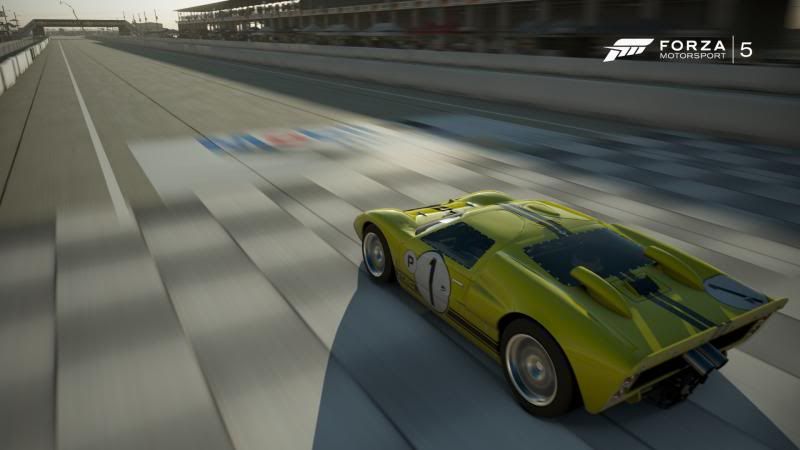 Shelby Daytona Coupe 1964 12 Hours of SEbring winner driven by Holbrook and McDonald beat the '65 winners by 4 laps. I'm not sure what was up with the funky number sizing but that's really how it ran.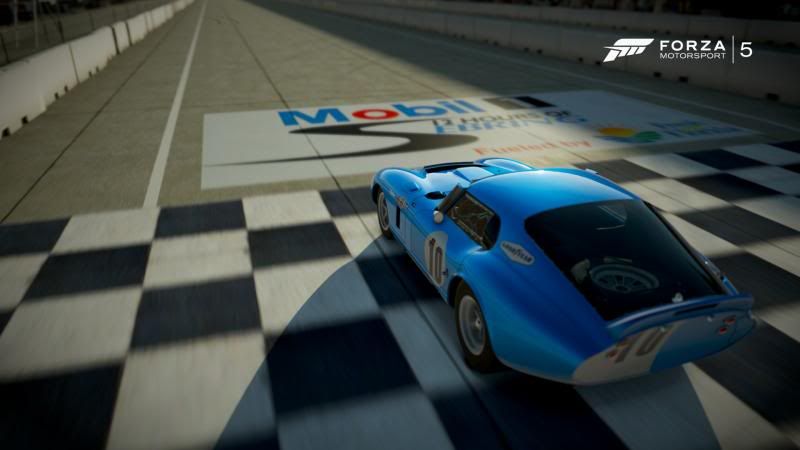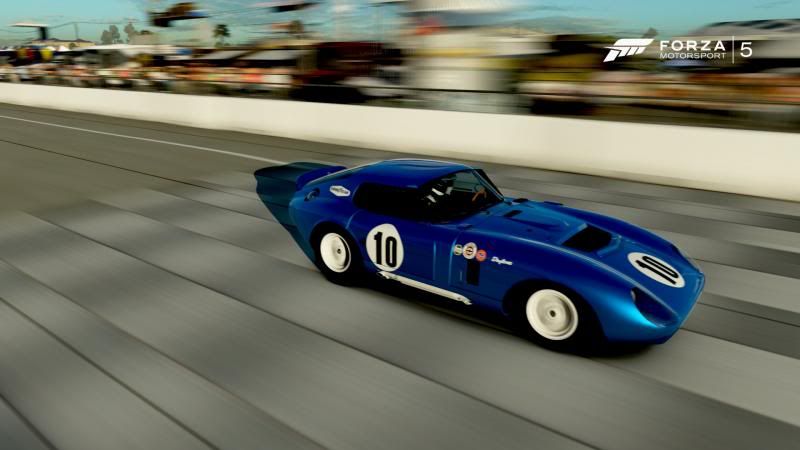 Trans Am Designs inspired by other liveries
1969 Ford Mustang Boss 302 inspired by Mark Martin's 1995 Brickyard livery. TURN 10 SELECT in FM6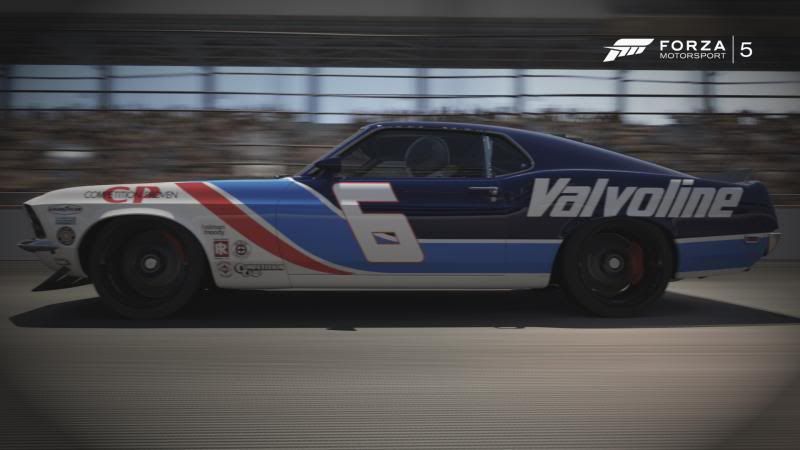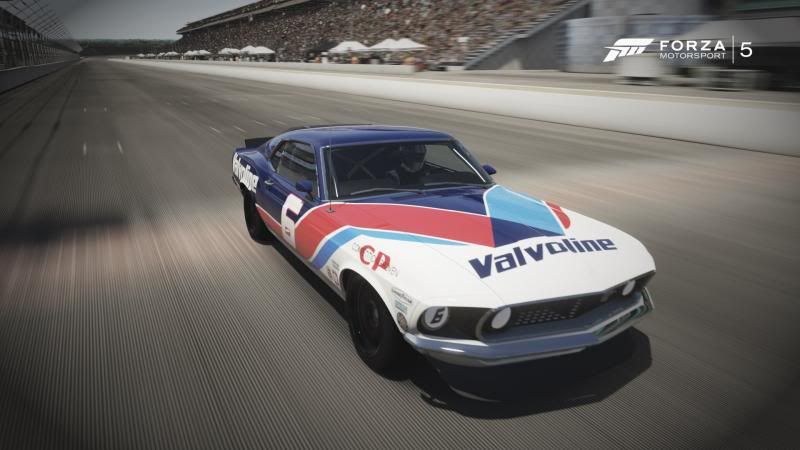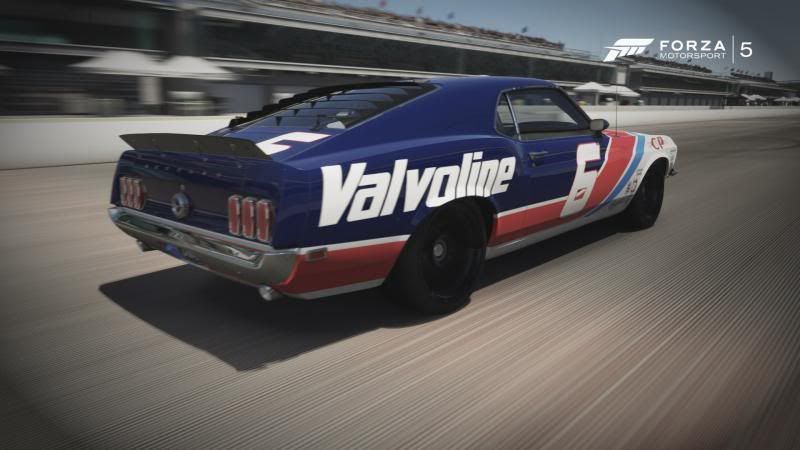 1965 Mustang with a livery inspired by David Pearson's Holman Moody Torino.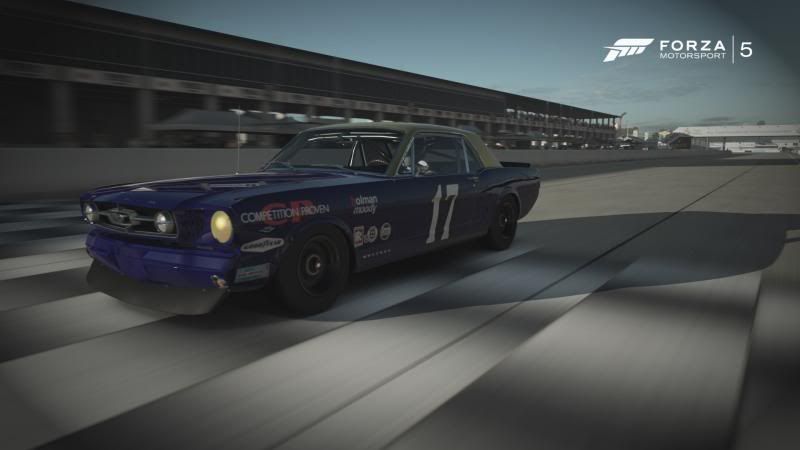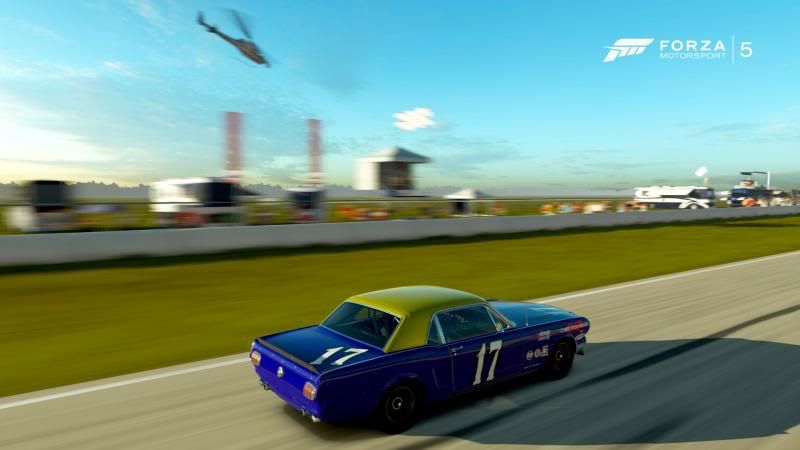 1969 Pontiac Firebird with livery inspired by Banner Engineering Grand AM car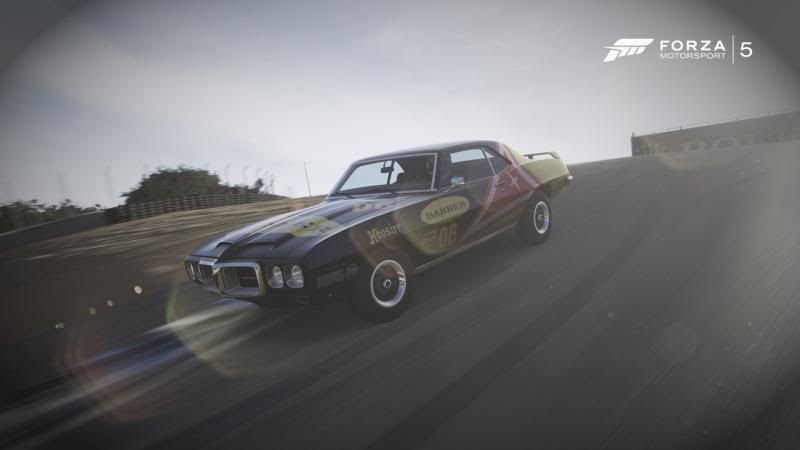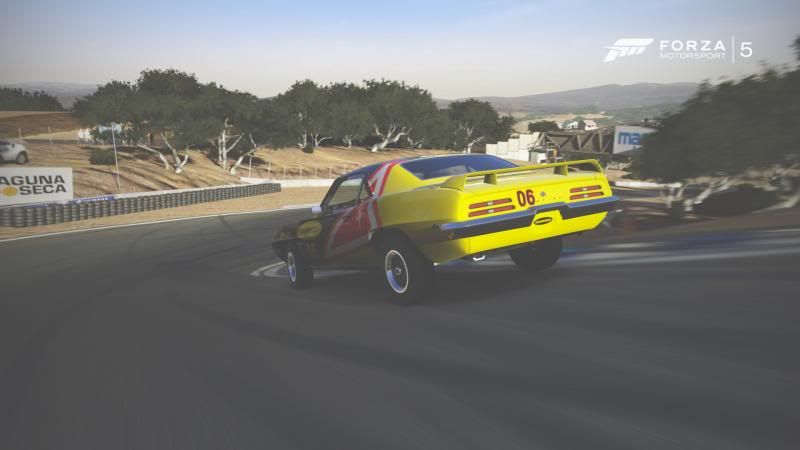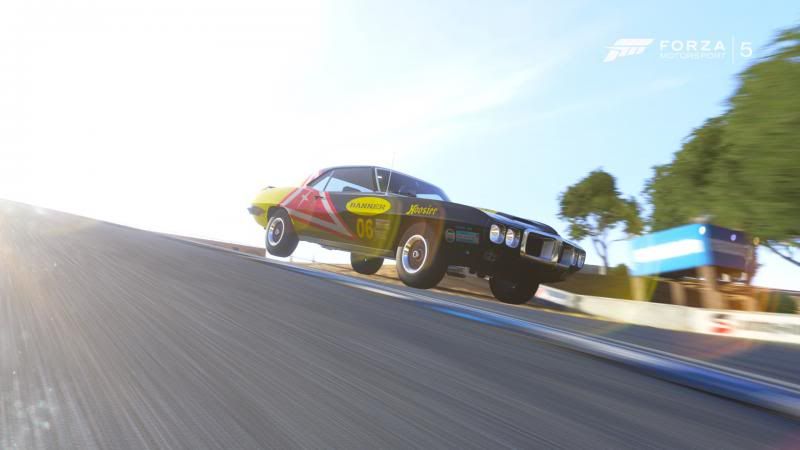 Original Trans Am Designs
Chevrolet Camaro Z28 sponsored by Competition Cams TURN 10 SELECT in FM6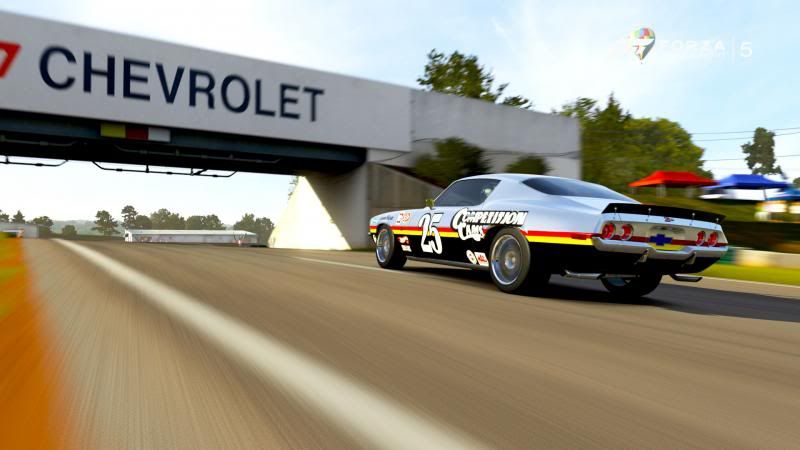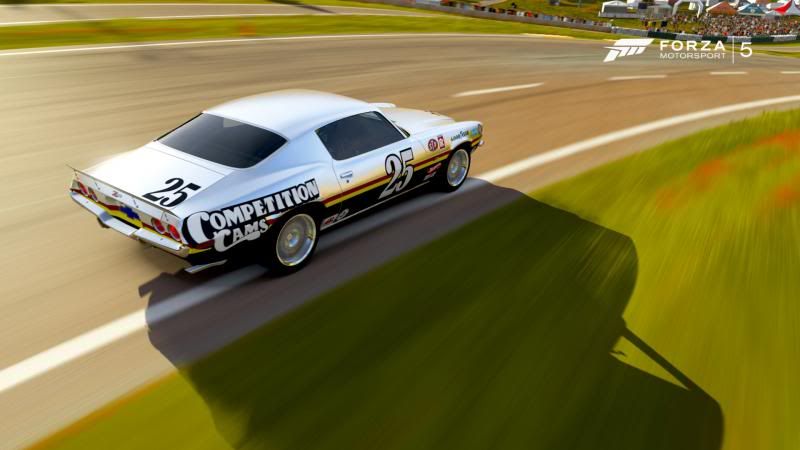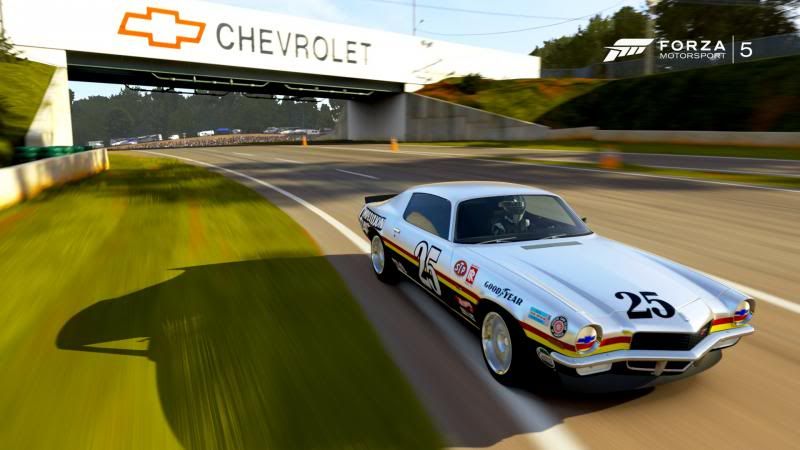 AMC Javelin sponsored by Hot Wheels (also a version with the #9 shared)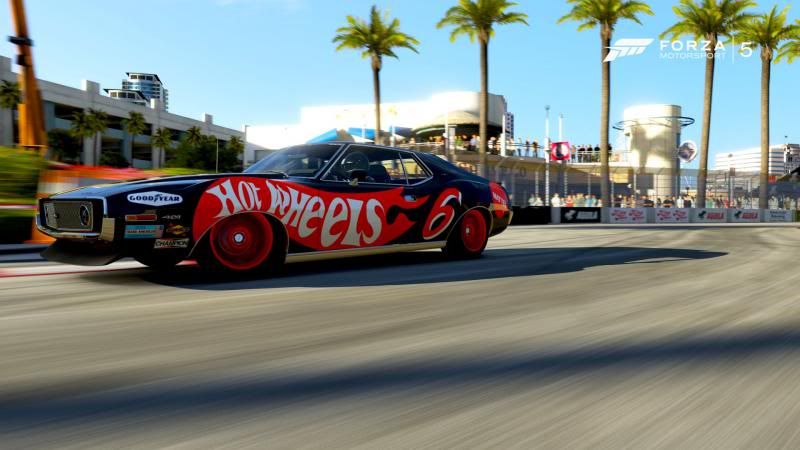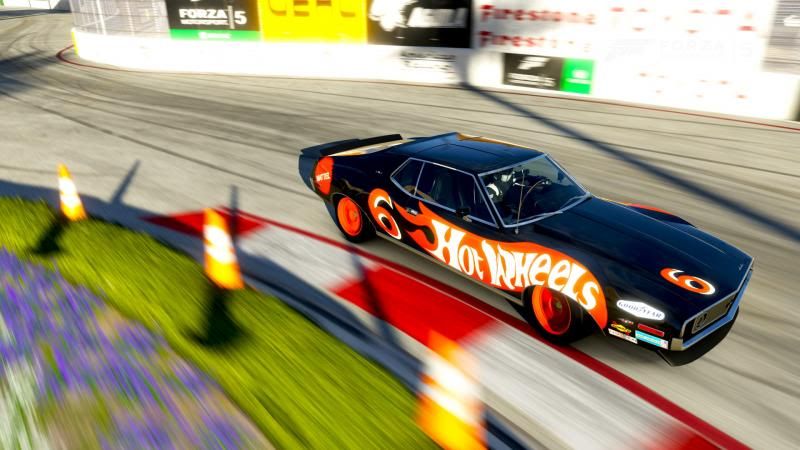 1970 Dodge Challenger R/T sponsored by Direct Connection, a Mopar brand in the 60's and 70's promoting the ability for racers to directly contact Chrysler's engineers.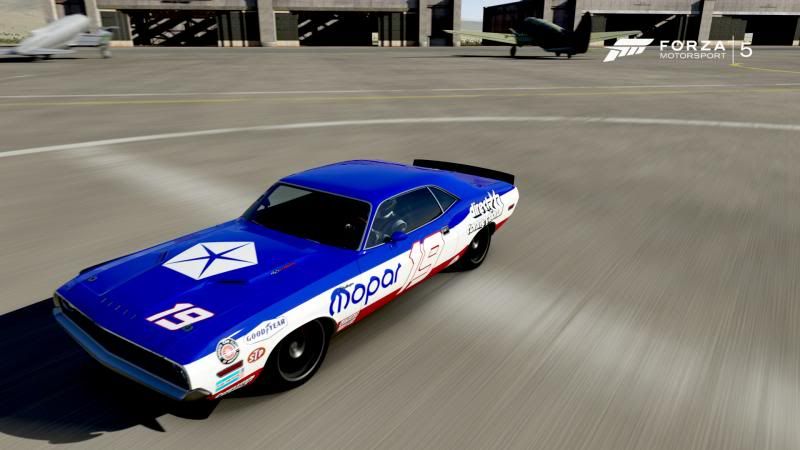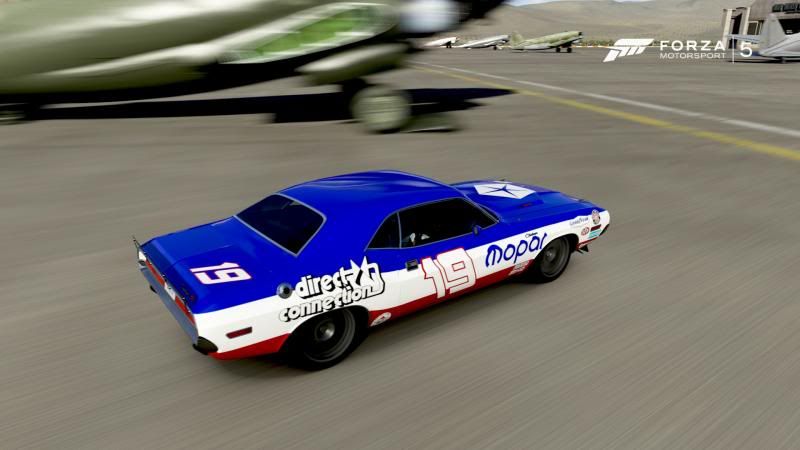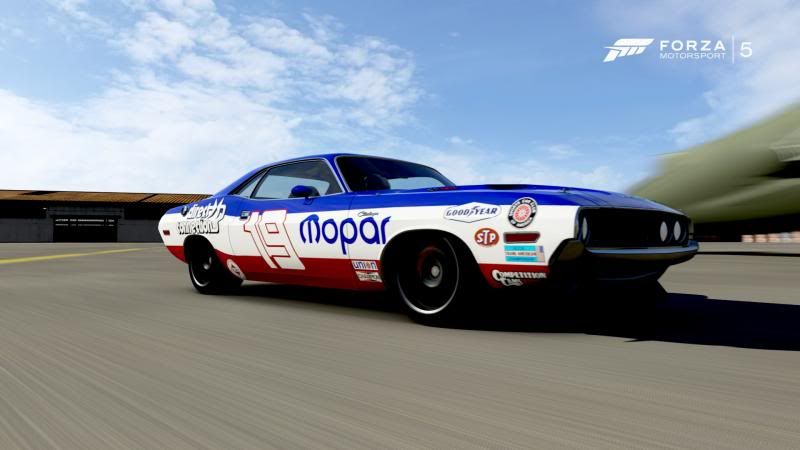 1993 Mustang Cobra R sponsored by Flowmaster Exhaust in 1993 Trans Am series style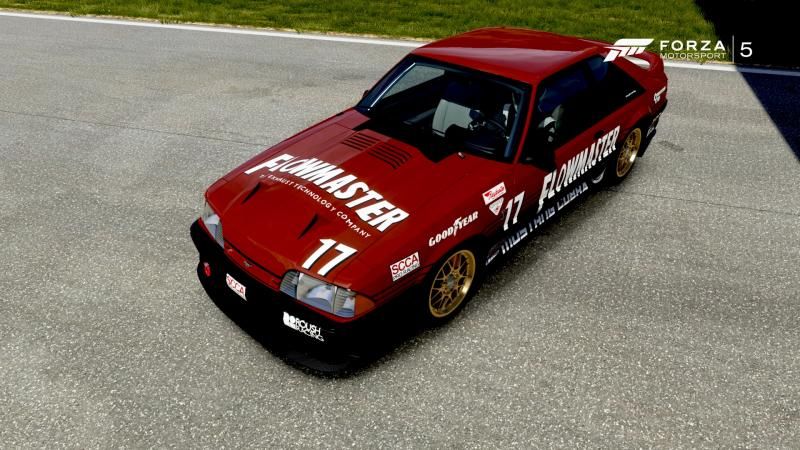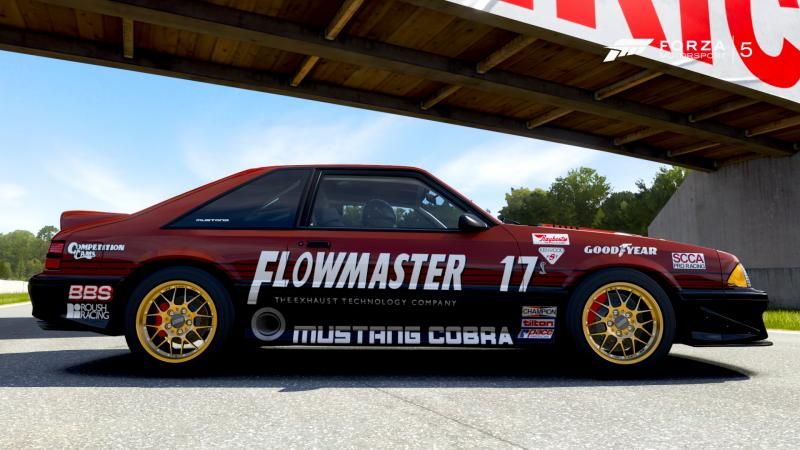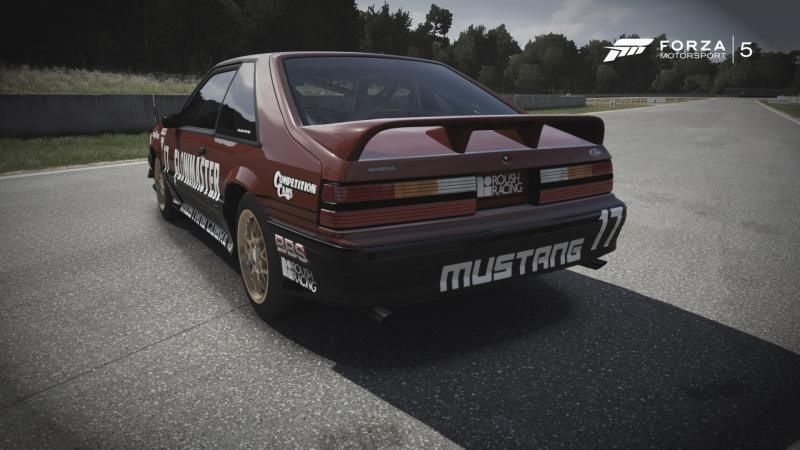 1969 Chevy Nova SS 396 liveried with the Earl's performance plumbing logos. Earl's is owned by the Holley performance group so I did the Holley logo for the hood.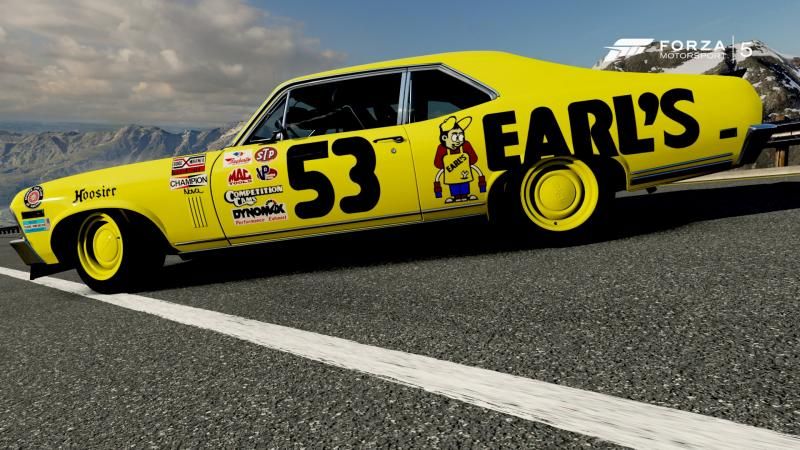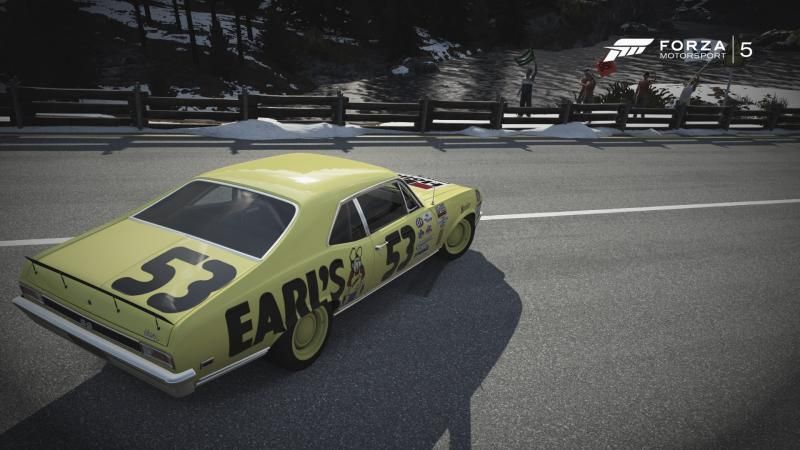 Other Original Designs
1970 Chevrolet Chevelle sponsored by Comp Cams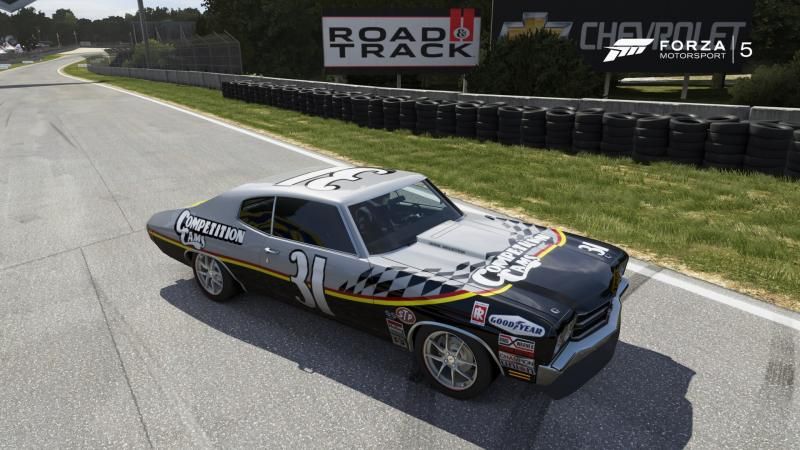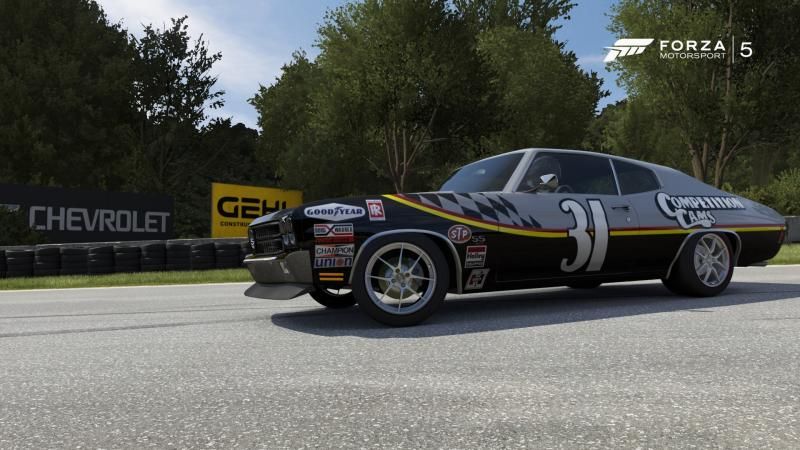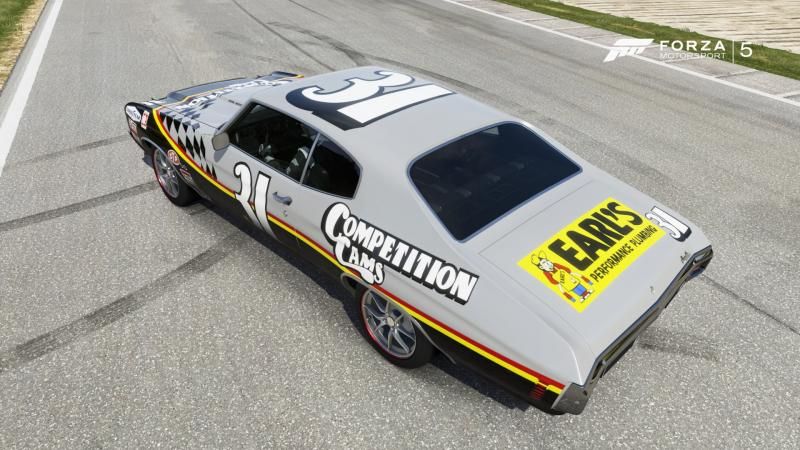 1966 Nova sponsored by Dynomax mufflers (also now available on Buick GNX)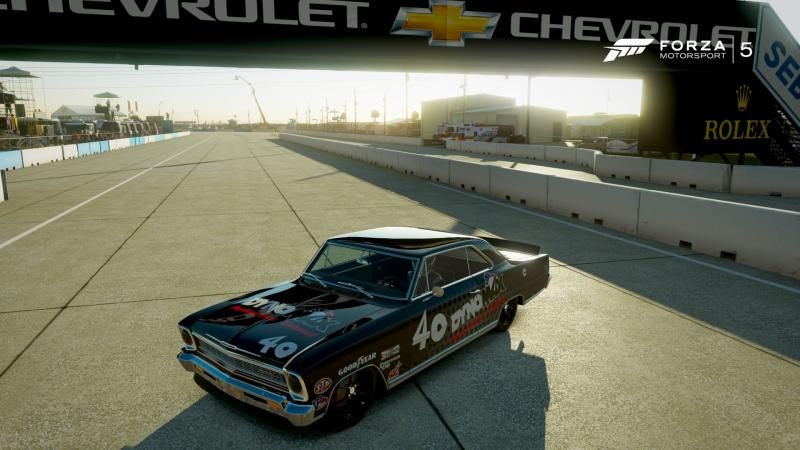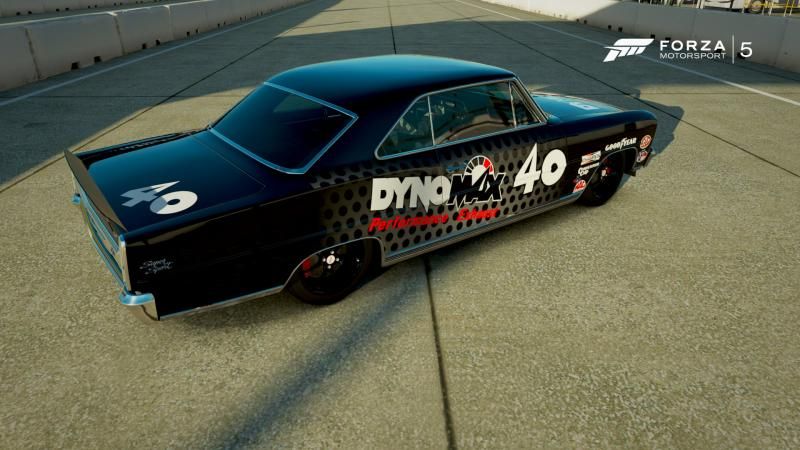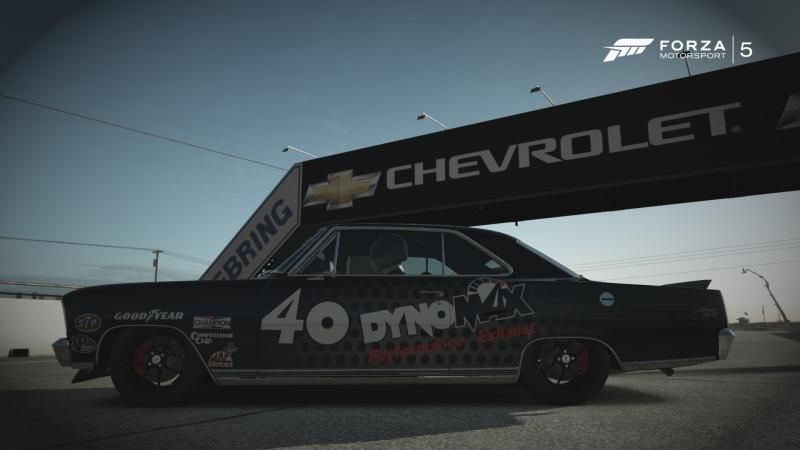 Cadillac CTS-V V logo (updated version shared with #39 and using custom contingency logos instead of the canned stock in game ones)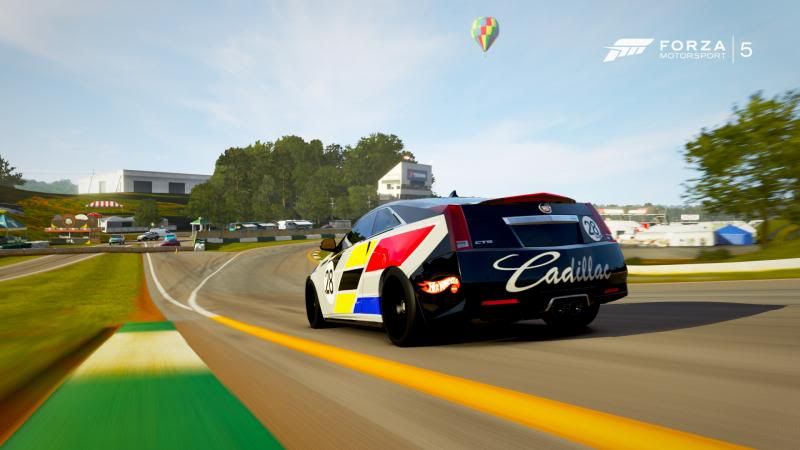 Cadillac CTS-V Shield (updated version shared using custom made logos instead of stock ones)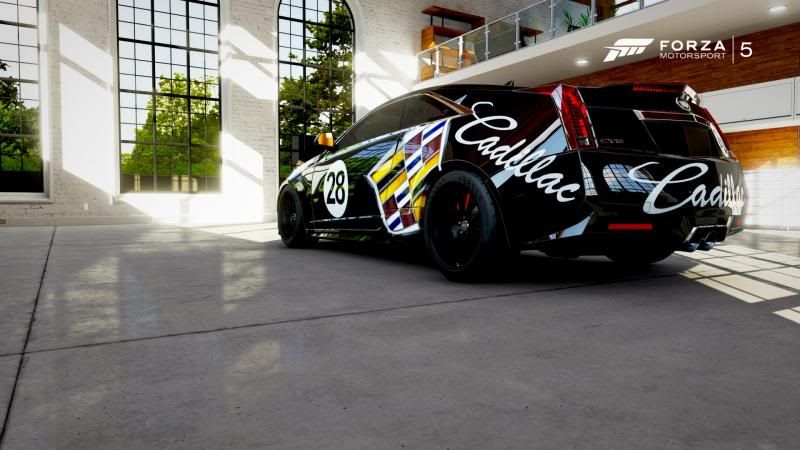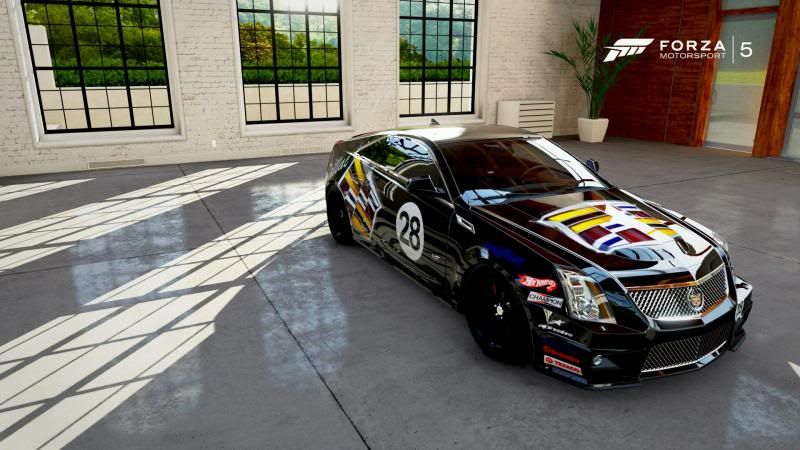 BMW M6 M Power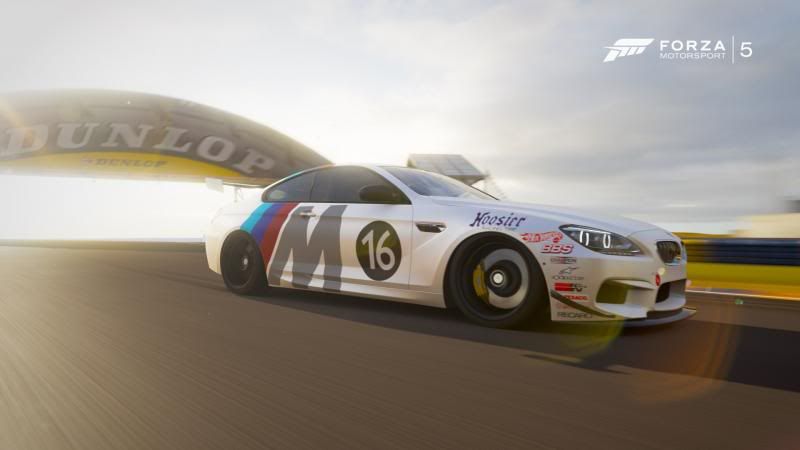 Fiat Abarth Punto Super Sport Scorpion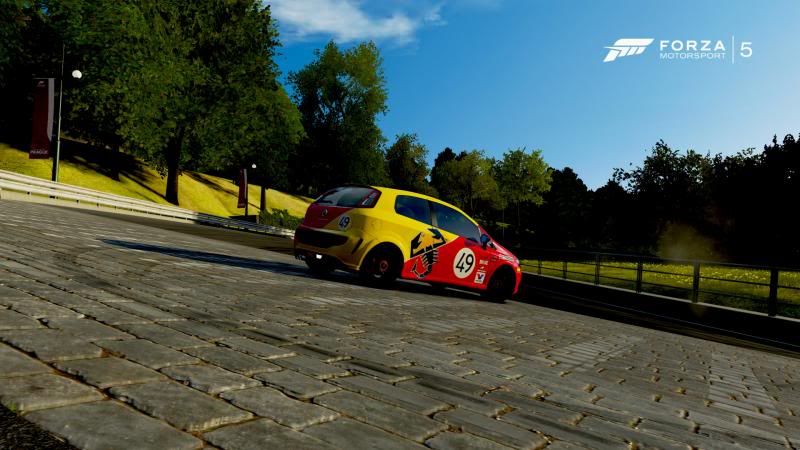 1965 Mini Cooper sponsored by Hot Wheels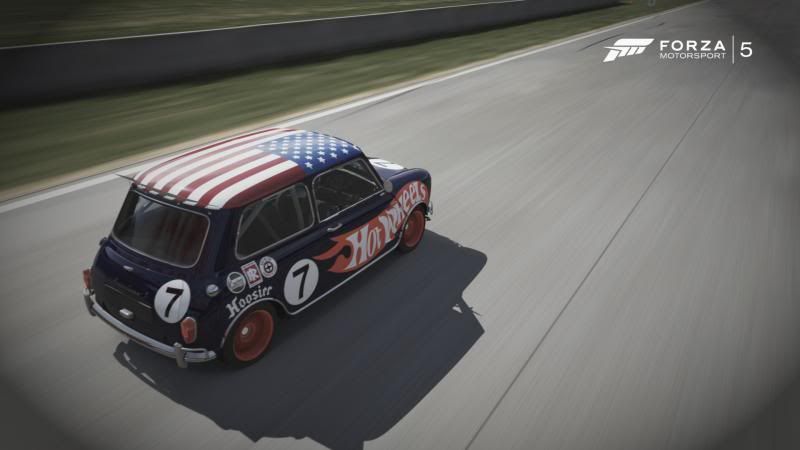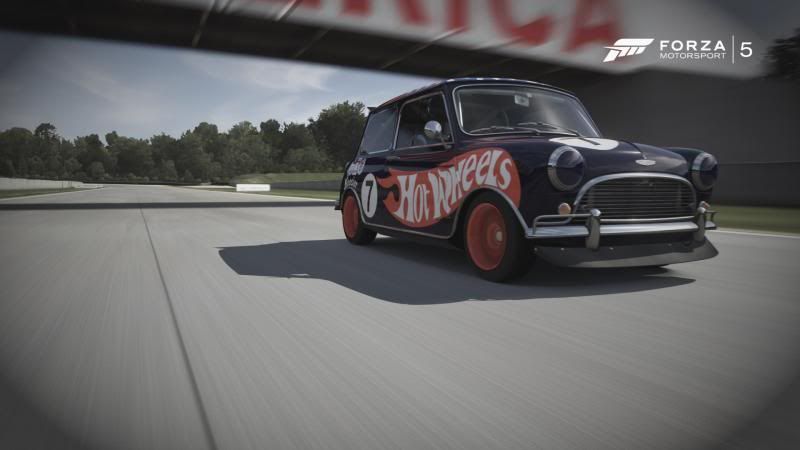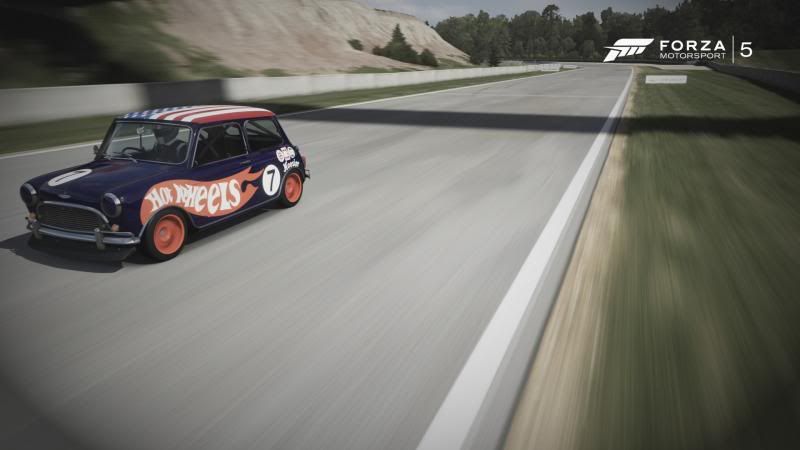 Citroen DS3 sponsored by Ore Ida French Fries (get it, French car, French fries? HA! Wah wah…)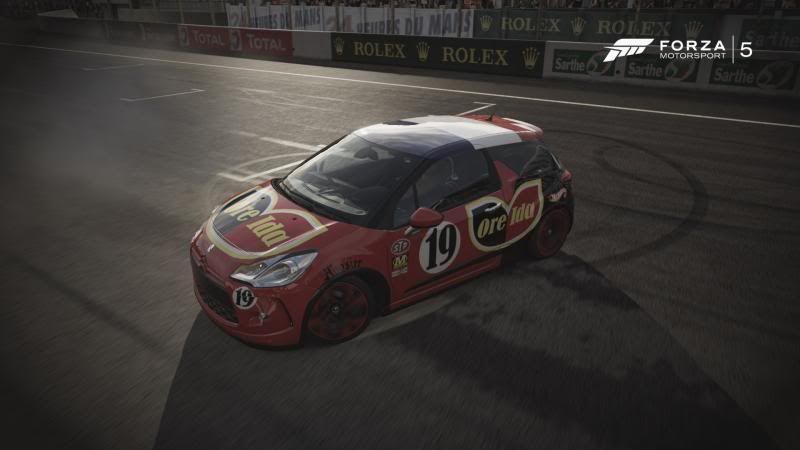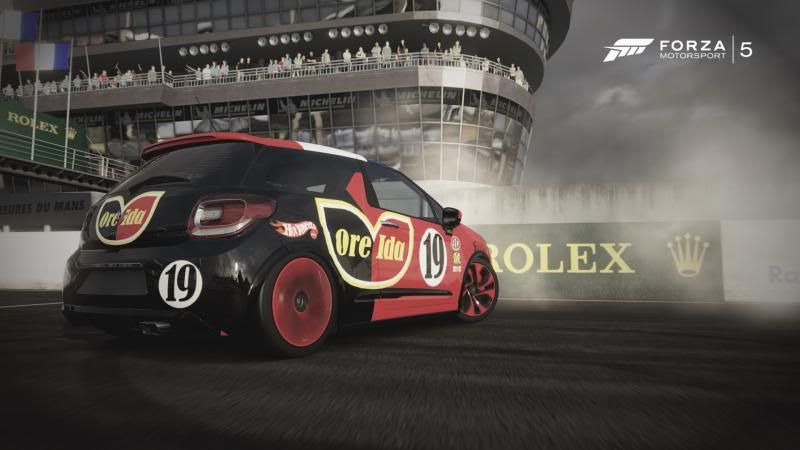 Renault Turbo 5 sponsored by Ore Ida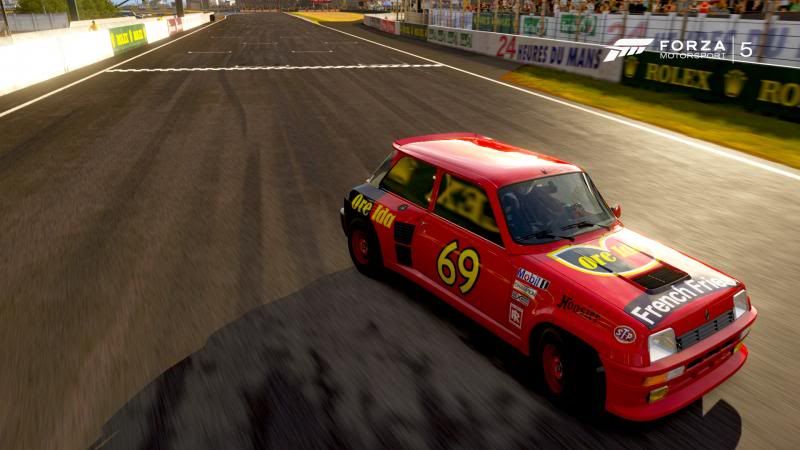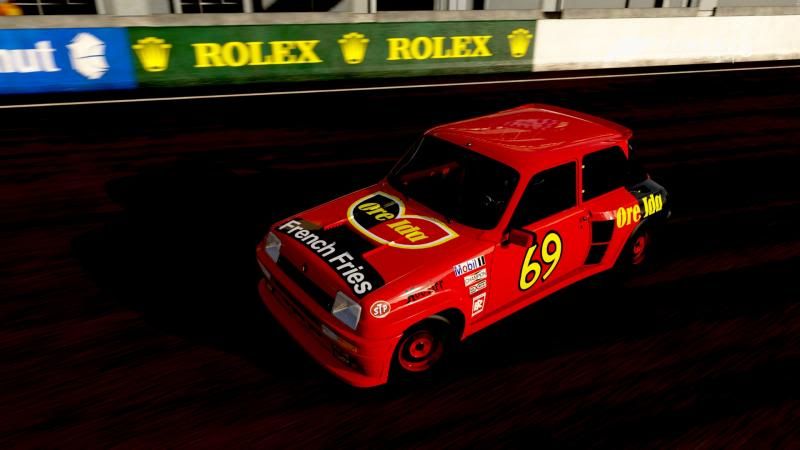 Maserati MC12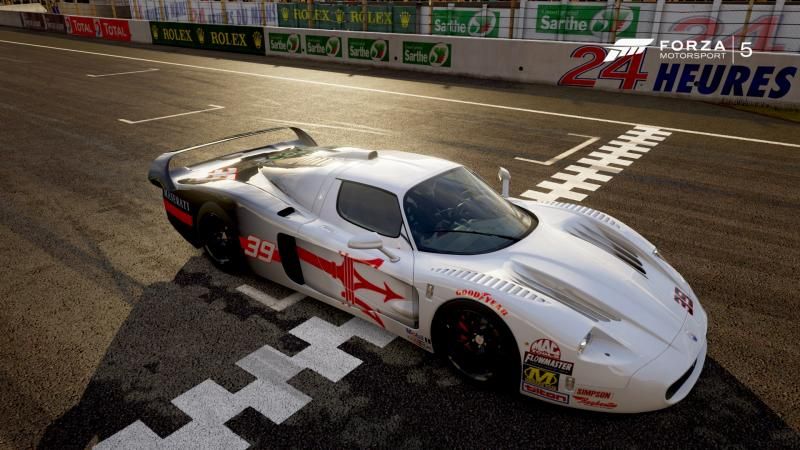 2012 Dodge Challenger SRT-8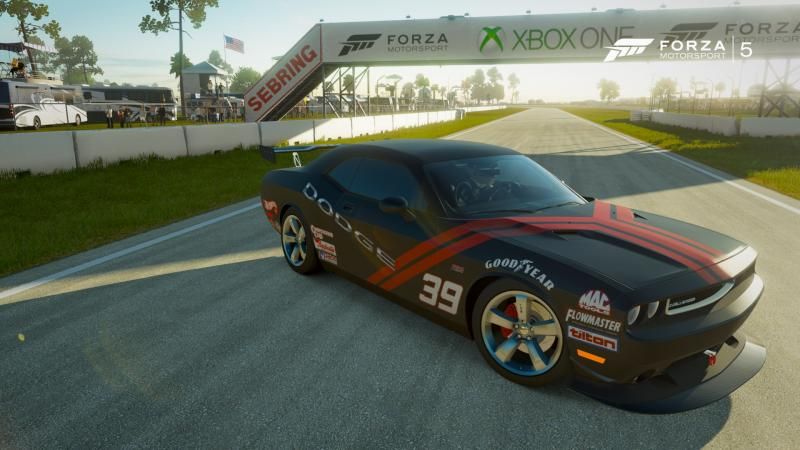 Acura Integra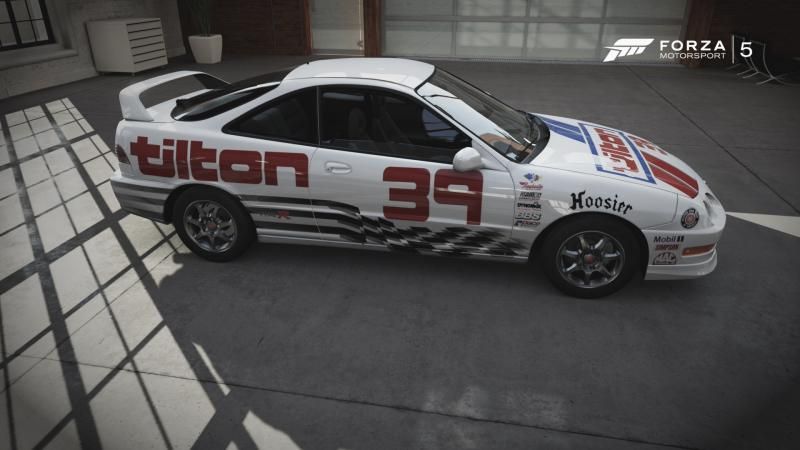 Non Racing Replicas
1995 Audi RS2 Clark Griswold's Wagon Queen Family Truckster with Graffiti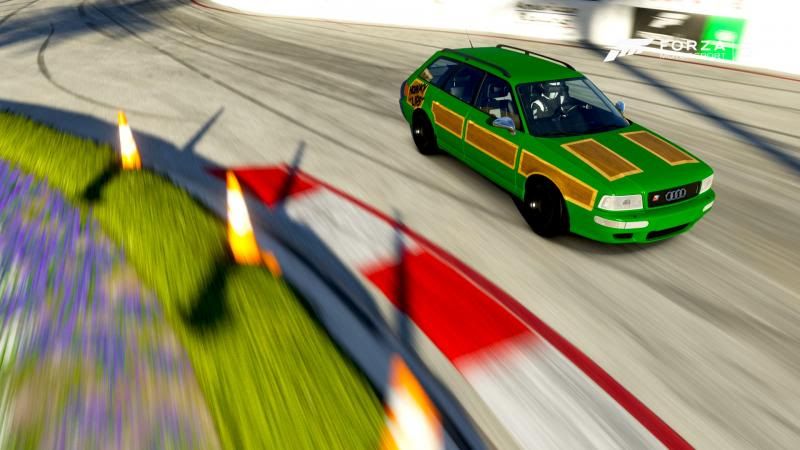 2011 Ford Raptor Border Patrol, this can be found on all Raptors, the H1 and the Escalde in FM6