FAQ: How are cars added and why are some left out of the game?
With each Forza game release there are always repeat assumptions and questions about the car roster. These include:
- Manufacturers must be paying to have their cars featured in the game.
- Manufacturers must be forcing Forza to use car B if they want car A.
- Why are there no [manufacturer] cars in the game?
- We paid for previous game cars so why are they left out this time?
- Previous game cars should be easy ports to the new game.
- Why choose older cars over newer cars?
- Why choose this trim level over the highest one?
- Why aren't the developers adding the cars the community wants?
- How are cars chosen for the game?
The developers have actually addressed most of these questions in the past. In short, there are a number of obstacles to the selection of a car, which include manufacturer's agreement, licensing cost, development cost, whether the car is culturally significant, and whether the car makes sense for the game's vision. These are worth a read to understand the context:
From FM4, a video on sourcing cars with photos, scanning, and CAD info: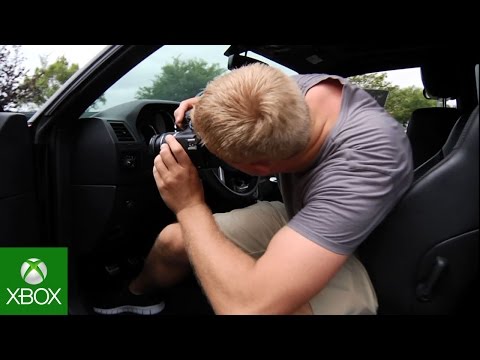 On building the car roster (FM5):
https://www.ign.com/articles/2013/10/28/starting-from-scratch-building-forza-5s-new-car-roster
On selecting cars for cultural relevance:
On advance planning:
On manufacturer concerns:
https://www.fastcodesign.com/1669990/how-do-real-cars-end-up-in-video-games-and-does-it-help-the-brands
On car names:
On licensing brands:
On updating cars:
On ports and production costs:
On absent manufacturers:
Volkswagen & FH3
http://www.forzamotorsport.net/en-us/news/wir_8_26_16
Toyota & FM7
https://twitter.com/ToyotaUK/status/1164177384599429121
Porsche & FM7
On Wish List threads:
Finally, when it comes to the Car Wish Lists threads, some users seem to think it should be easy to pick from the top, and that the developers are ignoring requests. I happen to know personally that this isn't true from my work tallying the car request counts and relaying that info to the developers. In FM6, were the most requested cars the newest hypercars? No, the most requested production models were the Nissan S14 and BMW i8, along with multiple models from the 1990s and earlier in the top 100 most requested cars. Were the Nissan and i8 requests in the majority? No, they were requested by only 5% of users, which means 95% of the community want something other than what each individual user requests. Nor is it practical to suggest that the thousands of car models that the community requests be available to add as DLC on demand, given that the number of unique models that have ever appeared in the franchise tops out at just over 1,200.
What the Car Wishlists show is that the community is incredibly diverse in their interests. It's no wonder then that Forza car rosters are diverse as well, and will never be able to satisfy everyone equally.
FH4 Wish List data