If you are on XBOX, and you spawn at a popular place (e.g., Festival Sites), you can observe the drones lifting off while you are still "waiting for players". I have been noting down players who have grabbed these cars early and contacted them after matches and asking what their setup is. My completely non-scientific sample size of 3 players that did respond, all said they were on PC. This could just be coincidence however, and there could be something else at play. However, this is consistent. I can play 5 matches, and see it happen every single time.
This is only a FH5 problem. I never once saw another player grab a vehicle whilst still loading in to a match in FH4.
To add to this, the inconsistent way the Eliminator matches load, means that the car drops (and arena walls) sometimes load in while you're still in Free Roam. Sometimes for as long as 30 seconds prior to the match starting. Meaning if you're on PC, you have the opportunity to tour around the map, and choose to spawn where the best car drop is in your immediate vicinity, and a guaranteed to be in and waiting before any Xbox players have even spawned.
My own setup is a Series X, game installed to internal SSD. 300Mbit Fibre. Gbit LAN.
See the below video: I have dozens like it. Sometimes Eliminator loads fast, other times it is gradual, so that I can see the car drops. But what is consistent 100% of the time, are that many players are already in high-level car drops before I even hit the ground.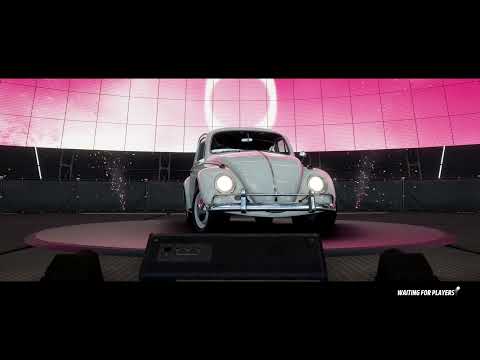 Currently, if you play matches at peak times on XBOX, my advice would be to spawn away from high-traffic areas, or high-level car drops if you see them load early, as the likelihood is that you will be ambushed by a PC player that loads early.
PGG needs to fix this issue ASAP