I heard it a diff connection for a pc?
What's a diff connection?
He means, will the modded t500 pedals work with the xbox one setups?, but is unsure cause he heard PC uses a different type of connection.
Come on Wilko, you knew what he meant.
Sry. I try not to wrt n shrthd bcaus its confzin nomttr wht the implics r. xcptd stds or not.
Jaredo, what mod were you looking at? The Ricmotech mod is listed to work with the TX wheel, but that is just what Ricmotech has written on the site. I was looking for a FAQ section or where to ask if it will work with the TX while connected to the Xbox One. I suppose asking someone who actually has the mod would help, although it's going to take time to get an answer.
Double post.
Please ignore/remove.
Thanks.
Frank Rico (Founder/CEO of Ricmotech) answered. The T500RS load cell WILL work with a TX while it's connected to the Xbox One.
https://thesimpit.com/en/forum/view_topic/Wheels-Pedals-Shifters/53
I'd do it, if I had the TX and the T500RS pedals.
For reference. This is the brake mod I am referring to.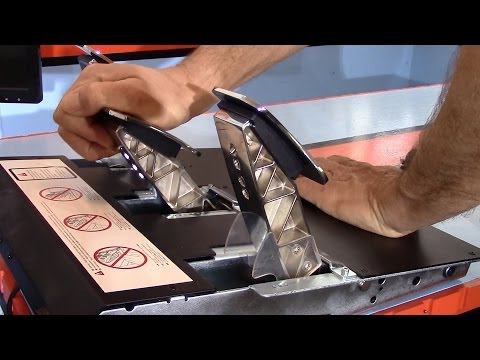 Rico responded a month after. I wasn't paying attention to the thread until I went to comment on Shawn Cole's review of the Fanatec CSW V2 beta wheel.
Sorry. I guess it's better to let the question die, than to be late in giving an answer.
I'm sure it's the same but I'd rather have a Bodin load cell as it has better reviews
Good luck in getting a Bodin load cell mod. You'll need it.
He he… I wrote "Bodnar" earlier. Now I am wondering if Bodnar did make a t500 load cell mod?