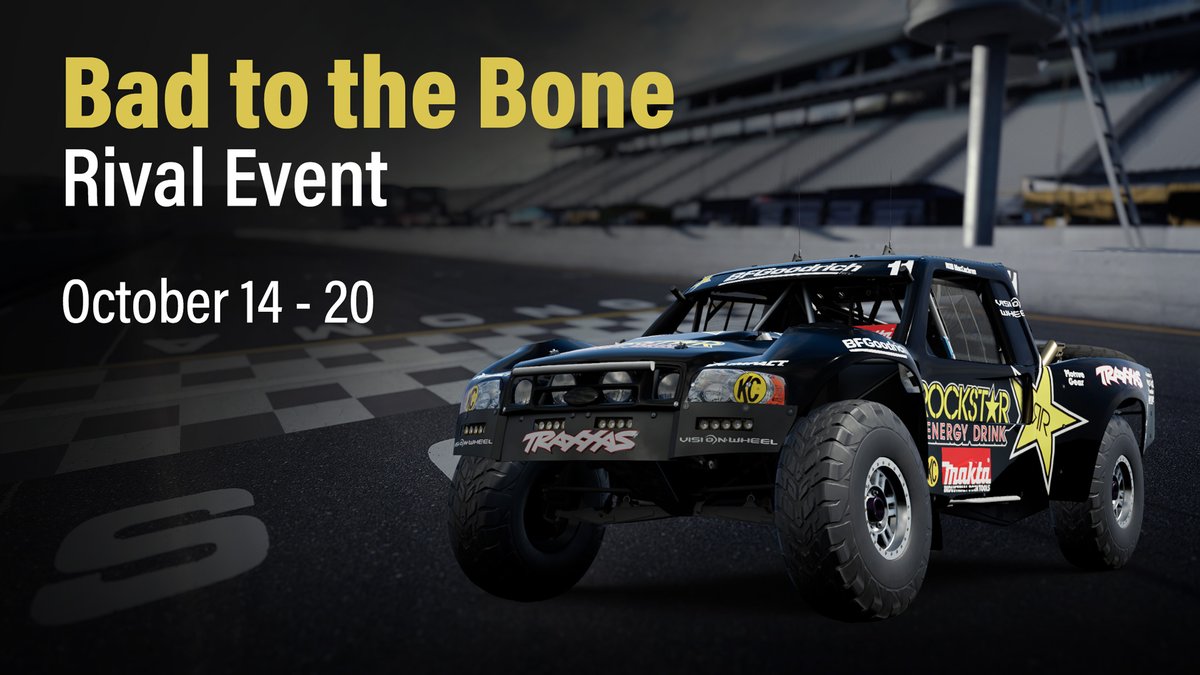 There are only a few hours left to set a time in the Featured Rivals event "Bad to the Bone" - navigate to Single player, Rivals, and Featured Rivals to set your best time by 4pm Pacific today.
This event features the 2014 Ford #11 Rockstar F-150 Trophy Truck on Sonoma Short.
Set any lap time to receive the legendary Skelton Driver Gear just in time for Halloween season.
Drivers who finish in the top 60% of the leaderboard will also receive a custom livery on the #11 F-150 gifted to your Message Center after the event closes.