AUTUMN | SERIES 24
Starts July 9 at 7:30am Pacific
Ends July 16 at 7:30am Pacific
This is the second season of Series 24.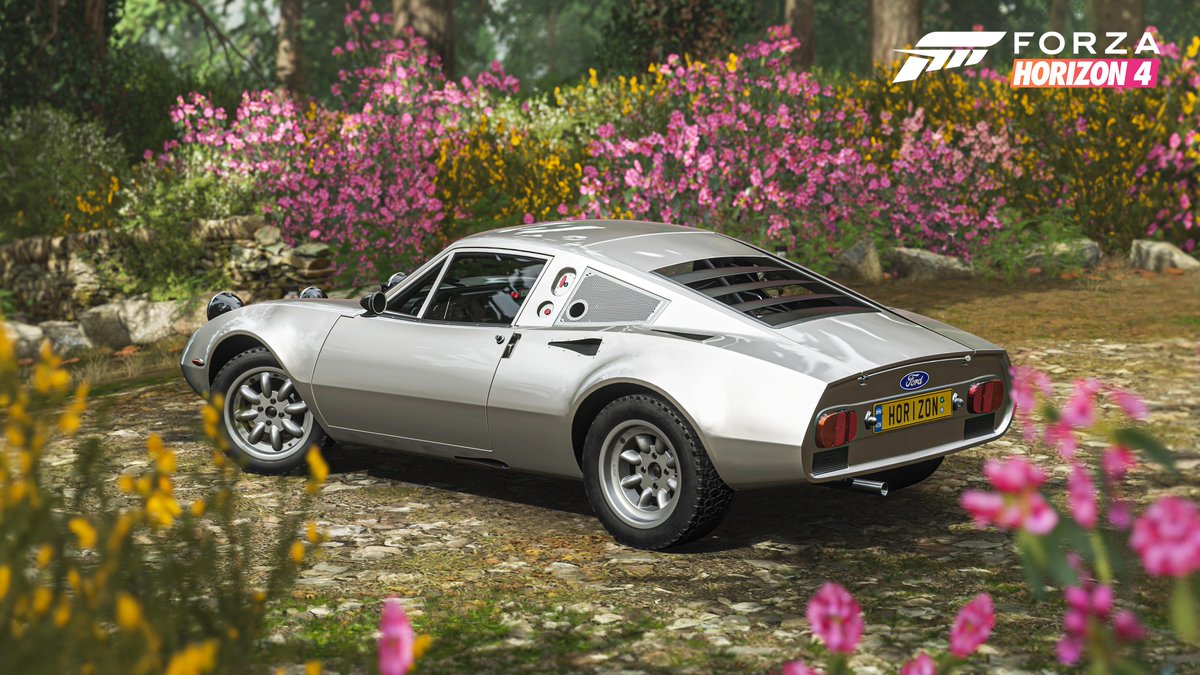 The 1970 Ford GT70 is the new exclusive car reward this season.
BARN FIND RUMOR:
#FORZATHON SHOP
600 FP Car: 2007 Formula Ford

#117

599 GTB Fiorano (previously available Exclusive model)
450 FP Car: 1965 Hoonigan Gymkhana 10 Ford Hoonicorn Mustang (previously available Exclusive model)
Clothing: Patrol Hat
Car Horn: Drum Fill
Wheelspins cost this series: 40 FP & 150 FP
FESTIVAL PLAYLIST REWARDS
PHOTO CHALLENGE
#HoonigansParadise.
Reward: Super Wheelspin
Take a photo of any Hoonigan Car at the Express North Rail Yard
#FORZATHON
Earn 100 FP from the weekly challenge plus 10 per Daily, plus Bonus for all, double for owning the Lake Lodge
Weekly Challenge:*
[Must be done in sequence to count.
Own and drive the 2016 Lotus 3-Eleven
Earn a total of 9 stars from Speed Zones with your Lotus 3-Eleven
Earn 15 Ultimate Near Miss Skills in your Lotus 3-Eleven
Draft and pass opponents in your Lotus 3-Eleven to earn a Slingshot Skill in an event
Daily Challenges:*
Each challenge is open for 72 hours from 7:30am Pacific of the start day.
Earn 3 Drift or E-Drift Skills
Combine Drift and Near Miss Skills to earn 1 Lucky Escape Skill
Earn 2 Ultimate Speed Skills
Reach 150 mph in any car
Closely overtake while racing to earn 1 Awesome Pass Skill
Earn 3 Sideswipe Skills
Glance a wall with the rear of your car while drifting to earn 1 Drift Tap Skill
SEASONAL EVENTS
The unique reward listed for seasonal championship events requires you to place 1st against at or above the Highly Skilled Drivatar difficulty setting; the Trial requires Unbeatable difficulty. New this season: Playground Games rewards the car for all participants, win or lose.*
The Trial Co-Op Championship: "Fords in Fall" | Dirt Racing | (B700) Fords
Reward: 1973 Ford XB Falcon GT (previously available Exclusive model)
Seasonal Playground Games | Bamburgh Castle | (A800) Super Saloons
Reward: 2013 Mercedes-Benz E63 S (previously available Exclusive model)
New this season: You don't have to win the event to earn the reward.
PR Stunt: Arthur's Seat Danger Sign | 721.8 feet
PR Stunt: Peak Moor Speed Trap | 175.0 mph
PR Stunt: Lakeshore Speed Zone | 100.0 mph
Championship: "Up Your Street" | Street Racing | (S1 900) Modern Supercars
Championship: "Hard at Work" | Dirt Racing | (A800) Sports Utility Heroes
Reward: 2019 Porsche Macan Turbo (previously available Exclusive model)
Championship: "Coasting It" | Cross Country | (A800) Extreme Offroad
Reward: 2011 F-150 SVT Ford Raptor (previously available Exclusive model)
Monthly Events
Monthly Rivals: Ambleside Scramble with the

#5

Escort
Online Adventure
Completing the monthly events applies their completion percentage to all four seasons in the Festival Playlist.